IRIDIUM TOUGH
For long distance and heavy-use drivers.
For drivers that care about mileage.
Structure
1360° Laser Welding
The iridium tip is mounted with an "All-around Laser Welding" method that insures high reliability and durability even under the most severe driving conditions.
2Highly Corrosion Resistant, Burnished Nickel Plating
The insulator housing is plated with burnished nickel the same as racing plugs, resulting in high corrosion resistance. (VKA and VKB excluded)
3Built-in, Highly Reliable Resistor
All specification types include an embedded, highly reliable, monolithic resistor to eliminate electromagnetic noise interference from all kinds of electronic devices.
4Platinum-tipped Ground Electrode
The ground electrode has a platinum tip, from DENSO's experience with platinum plugs. This greatly moderates electrode wear and insures high durability.
5Fine Diameter Ultra-fine Iridium Center Electrod
Using DENSO's exclusive iridium alloy having a very high melting point, the tip of the center electrode can be shaped very thin and fine, reducing spark voltage requirements and greatly improving ignitability.
High Durability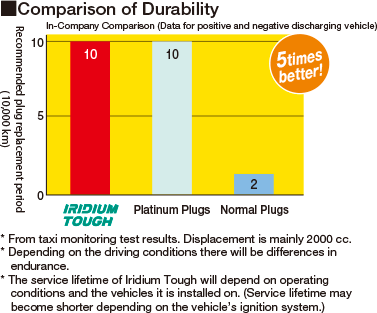 Improved Mileage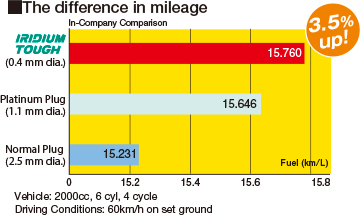 Improved Ignitability
Realizing high ignition performance with a fine diameter electrode.

Improved Acceleration
Stable ignitability improves acceleration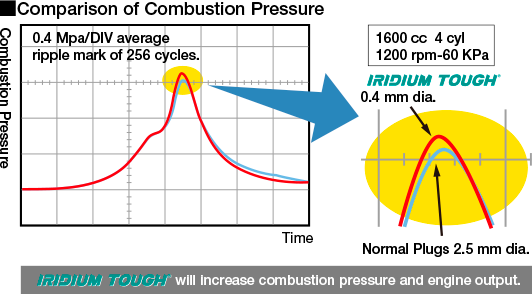 Actual products may differ from images shown.