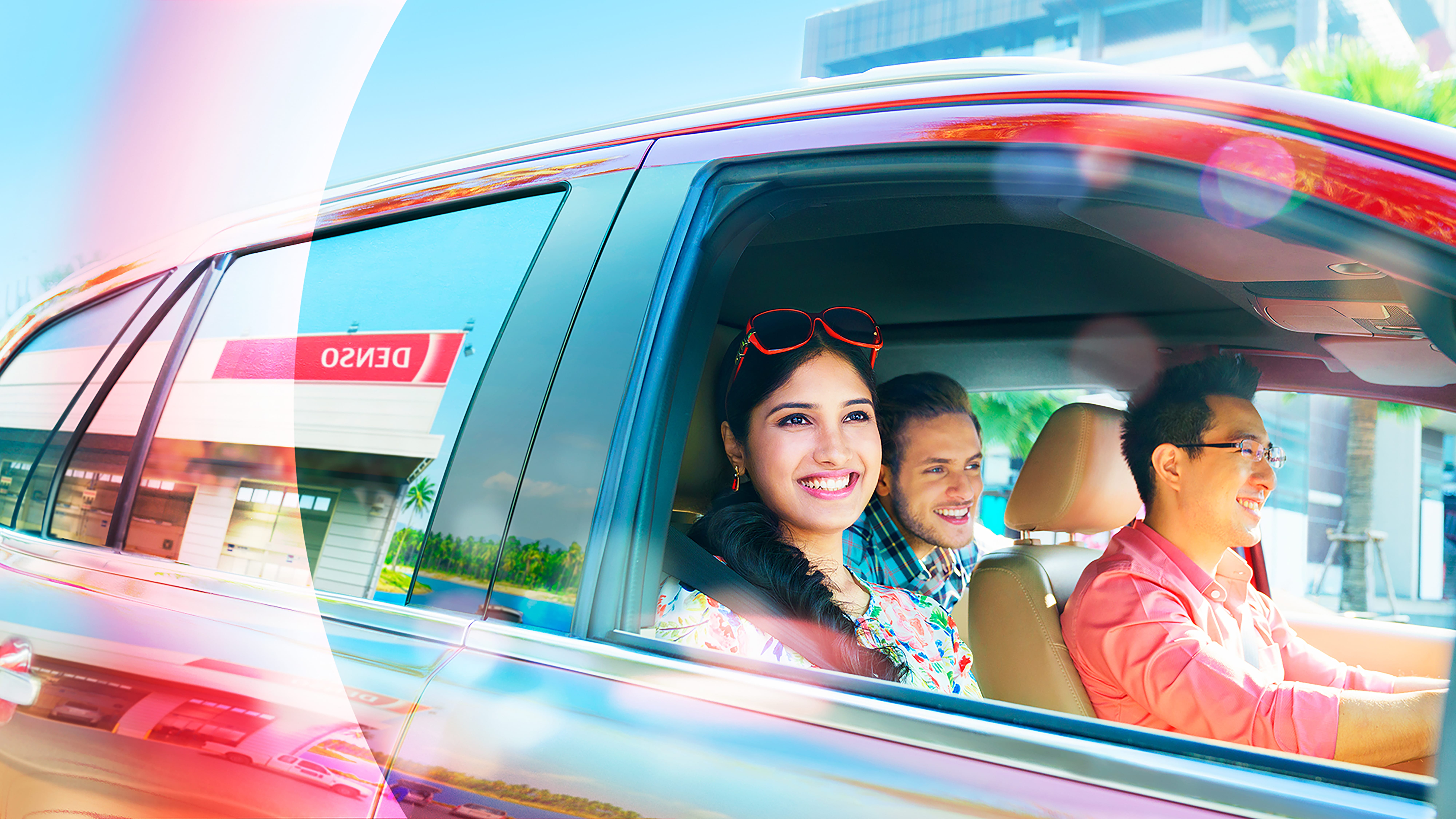 IGNITE Your Career on an International Stage
DENSO is at the forefront of automotive innovation, delivering technologies to create a safer, more sustainable and more productive future for transportation. In our IGNITE program, you'll see how we are innovating to provide tomorrow's technologies for car manufacturers. You'll rotate through multiple assignments and travel to different countries. And you'll have the opportunity to build new skills, gain experience and find your own professional path.
With experience in all the different locations and departments, I got to see the ins and outs of the company as a whole. I learned the functions of different teams, and it is exciting to see how I will be able to improve DENSO with all the knowledge gained from my program experience.
-Yuhi, Quality Engineer
We'll Spark Your Success
IGNITE is a two-year rotational program that offers structured career development and assignments across DENSO businesses and geographies. Our goal is to give you a broad view of our business and operations, allowing you to work with multiple departments and teams, experience different cultures and tackle challenging assignments.
1st Assignment / 6 Months at Home Location
Your home assignment is the first rotation in the IGNITE program. This is also the department and role you will return to after your two years are complete. Throughout your 2nd, 3rd and 4th assignments, you will check in with your home assignment manager and provide updates on your other assignments. The knowledge you gain on your first assignment is critical for success in your additional assignments and will be key to understanding our holistic business view.
2nd Assignment / 6 Months in Another Department/Location
Your second assignment will provide the strongest link to your home assignment. The goal for this assignment is to understand a key area within the business and use this knowledge when you return to your home position.
3rd Assignment / 6 Months Internationally
Prepared with optional language training, you will undertake a three-month assignment at an international location to understand our global company culture and create a personal network.
4th Assignment / 6 Months in Another Assignment/Location
The last assignment is the final step on the learning path created for you by your manager. It will involve extensive shadowing and understanding of a specific division at a higher level.
The IGNITE Program exposes you to many people from all over DENSO, which really helps build your network. My managers and coworkers have gone out of their way to teach me how the organization operates, support my decisions and push me out of my comfort zone to help me grow.
-Ginelle, Strategy Specialist
How to Apply!
We open new positions at the start of every Fall semester. Interviews will take place up until January and will include a phone interview and face-to-face interview and assessment, as well as an opportunity to see our facility. All positions start each year in July.
What We Need From You
A Bachelor's or Master's degree in Mechanical Engineering, Electrical Engineering, Computer Engineering, Computer Science, or Software Engineering
Strong academic performance, co-op or internship preferred
Excellent communication, interpersonal, decision-making and leadership skills
Analytical and problem-solving skills, with a drive to manage tasks to deadlines
Interest in long-term development and continuous improvement
Willingness to relocate multiple times throughout our two-year program
Being part of the IGNITE Program, I have the chance to work alongside excellent, supportive teams on assorted projects and technologies. The experience has encouraged significant personal growth by allowing me to further discover my skills and interests, and provided a clearer picture of DENSO and the automotive industry on an international level.
-Beata, Software Engineer