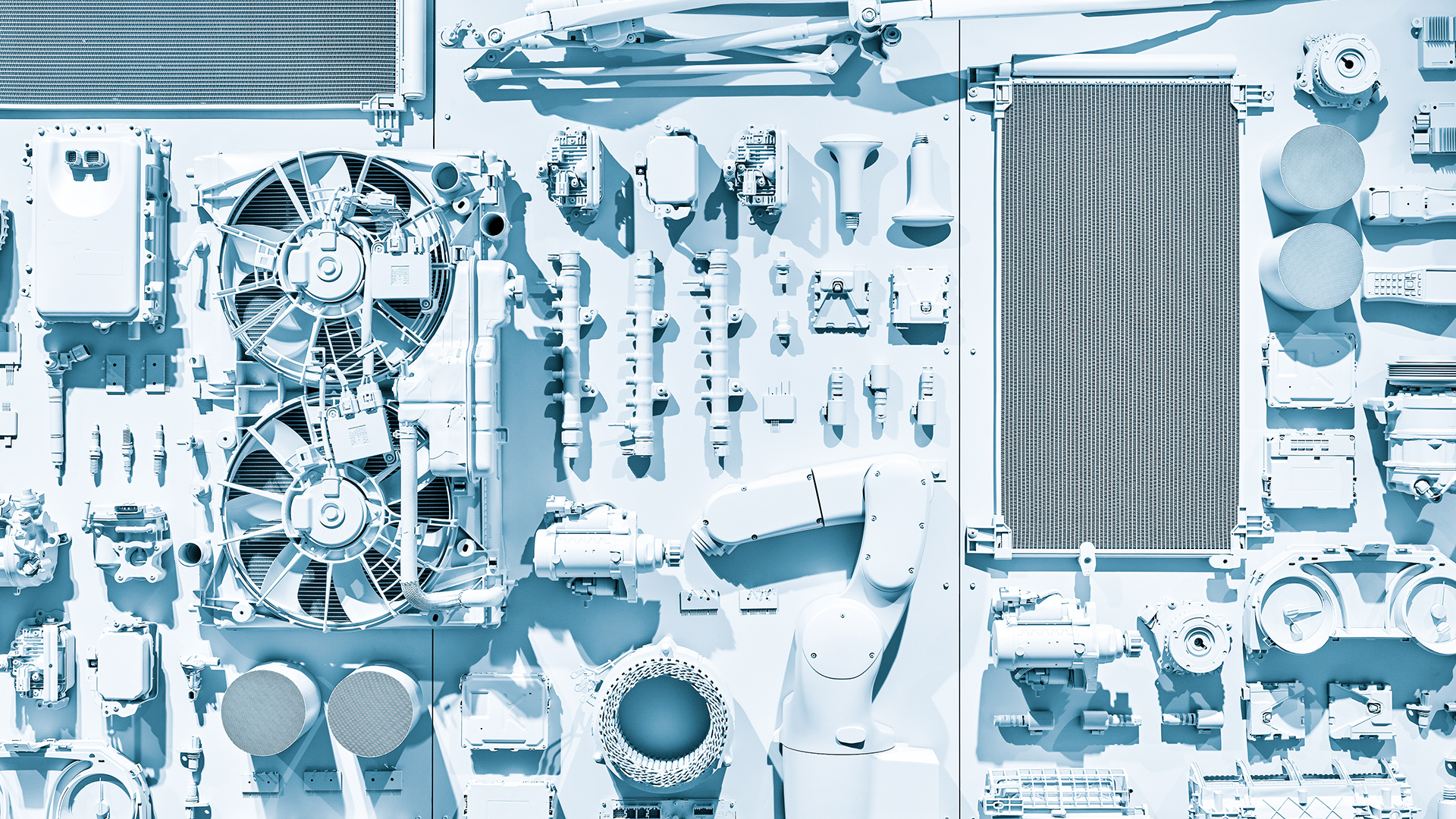 DENSO in Australia
1972 established
Global expansion
To meet customer needs, DENSO Corporation chose Australia and Thailand as the first two countries to establish manufacturing companies outside of Japan. Experiences DENSO obtained in Australia and Thailand's market and operation helped DENSO to accelerate its globalization.
R&D
Supporting automakers worldwide
Listening to our customers and society requires people who have flexible imaginations and a deep curiosity about what comes next; whether we are aiming to further develop existing technology or to move into totally new fields.
Bringing DENSO to consumers
Entering new markets
As the Australian market transitions from manufacturing, DENSO will expand its position in the aftermarket sales environment.
Sustainability
DENSO CSR in Australia
CSR Focus in Australia
CSR is part of DENSO Australia's business practice and involves a range of diverse initiatives that benefit society, and promote DENSO as a trustworthy company. Through these initiatives, we aim to ensure people's happiness and welfare, facilitate sustainable growth, preserve the planet and prepare a bright future for generations to come.
Maroondah Hospital Project

Between July 2014 – July 2015, DENSO became involved with the Maroondah Hospital Paediatrics unit as a way to connect DENSO associates to our local community through meaningful charity, and also to leave a DENSO legacy for future generations. The objective was to raise $16,000.00 AU to contribute towards improving paediatric patient care and to support the Emergency Department Short Stay Unit. Over the course of one year, the committee organised many fundraising activities, including cake stalls, golf lessons, hampers, VIP parking and the $16,000.00 was successfully raised!

Soles for Souls

Shoes improve health and create opportunities including schooling, employment and sport. In 2016, DENSO Australia worked collaboratively with Soles4Souls Australia to deliver shoes and donations to those in need. In just 4 weeks, the DENSO family collected an amazing 843 pairs of shoes to contribute to this worthy cause.

FareShare

FareShare is a Melbourne based food charity whose main objective is to rescue surplus, quality food from supermarkets, farmers and other businesses. This is then provided to Victorian families in need. Towards the end of 2016, DENSO associates donated a total of 3.38 tonne of pasta, rice and fresh produce and in addition, a total of $2015.00 AU was raised through donations, bake sales & raffles.
Heritage
1972
Nippon DENSO Australia
Nippondenso Australia is established and commences operations.
1989
DENSO Australia commences manufacturing at its current Croydon site.
1996
ISO9001 & QS9000 Accreditation
DENSO Australia receives quality management system certification.
1999
Safety MAP Advanced Level Accreditation
DENSO Australia recieves Safety MAP Advanced Level certification.
2002
AS4801 Safety Accreditation
DENSO Australia receives safety certification.
2006
TS16949 Accreditation
DENSO Australia receives Toyota quality certification.
2006
Opening of Research & Development Facility
DENSO Australia opens an on-site, state of the art R&D centre to generate a broad range of real world conditions used for vehicle testing. This includes A/C & heater performance, de-misting, climate control, radiator performance, transmission and heat management.
The noise vibration room enables DENSO to provide high quality vehicle and component noise and vibration measurements.
2007
ISO14001 Accreditation
DENSO Australia receives environmental certification.
2010
Launch of UB1 Caravan A/C Unit
DENSO Australia launches the Australian designed and built reverse cycle A/C units for recreational vehicles.
2011
Launch of GM Snorkel
DENSO Australia launches the Australian designed and built snorkel for GM/Holden vehicles.
2012
Opening of Service Training Centre
DENSO Australia's Service Training Centre is established to enhance the skills and knowledge of local service dealers.
The facility includes a classroom, clean room, and workshops equipped with simulators and test benches to assist in the practical training of our service dealer technicians in all the product range.
2013
Launch of HiLux Snorkel
DENSO Australia launches the Australian designed and built snorkel for Toyota Hilux vehicles.
2013
Launch of RT1 Caravan A/C Unit
DENSO Australia launches the next generation Australian designed and built reverse cycle A/C units for recreational vehicles.