"World environment day Celebration" by DENSO Group companies in Manesar, India
– Keeping the Commitment to Society and Environment amidst Coronavirus situation –
Living in harmony with nature will lead to a Sustainable future by Creating Biodiversity and Align with SDGs
Inauguration of extended Green Belt area developed by DENSO under CSR on World Environment Day 5 th June 2020
DENSO's Group Companies located in Manesar Industrial area collaborated to develop "Green Belt" area outside the boundary wall of the company in a continuous effort to promote Environment protection activities and benefit Community, despite of challenging and sometimes tough situation of Lockdown due to Coronavirus spread.
The extended Green Belt area is now a fully developed Eco Park , as a further extended Initiative by greening additional around 13,500 sqft. barren land of HSIIDC, the Haryana State Govt. body that owns the area. This vast stretch of Green belt which covers the entire adjoining land area outside the company premises is also maintained by DENSO under the CSR initiative which serves as a important contribution to the Society by transforming the barren land into a green park with plantation around 300 plants and green carpet.
Now the total developed area surrounding the complete boundary wall of Company premises under the CSR Initiative is 41,500 sqft. Land and this park is made available for the General Public use after Inauguration by DENSO Top Management - Mr. Fumitaka Taki CMD, DENSO International India Pvt. Ltd.(Regional Head Office) and Mr. Yasuaki Matsunaga MD, DENSO Haryana Pvt. Ltd. (Manufacturing) in presence of limited senior members, keeping social distance.
DENSO is located in Industrial Model Township, Manesar,(IMT Manesar), Gurugram, a large industrial area which is a hub of manufacturing companies and corporate offices. DENSO has been leading to enhance Environment and CSR activities in the local community since the year 2000.

World Environment day pledge by Team members
'WorldWorld Environment Day' is usually celebrated enthusiastically by all Team Members, However due to Covid19 we could not hold the event of gathering and celebrating together as earlier practice. So all available members in Office participated by taking the Environment 'Pledge' from their workstations towards their individual Commitment to preserve the Environment.
Mr. Taki CMD addressed all DENSO members and gave a Message on this occasion to remind our daily consciousness towards "Sustainability Management" by the SDGs of 'Environment conservation' and appealed to stay safe and for speedy recovery from ongoing severe situation.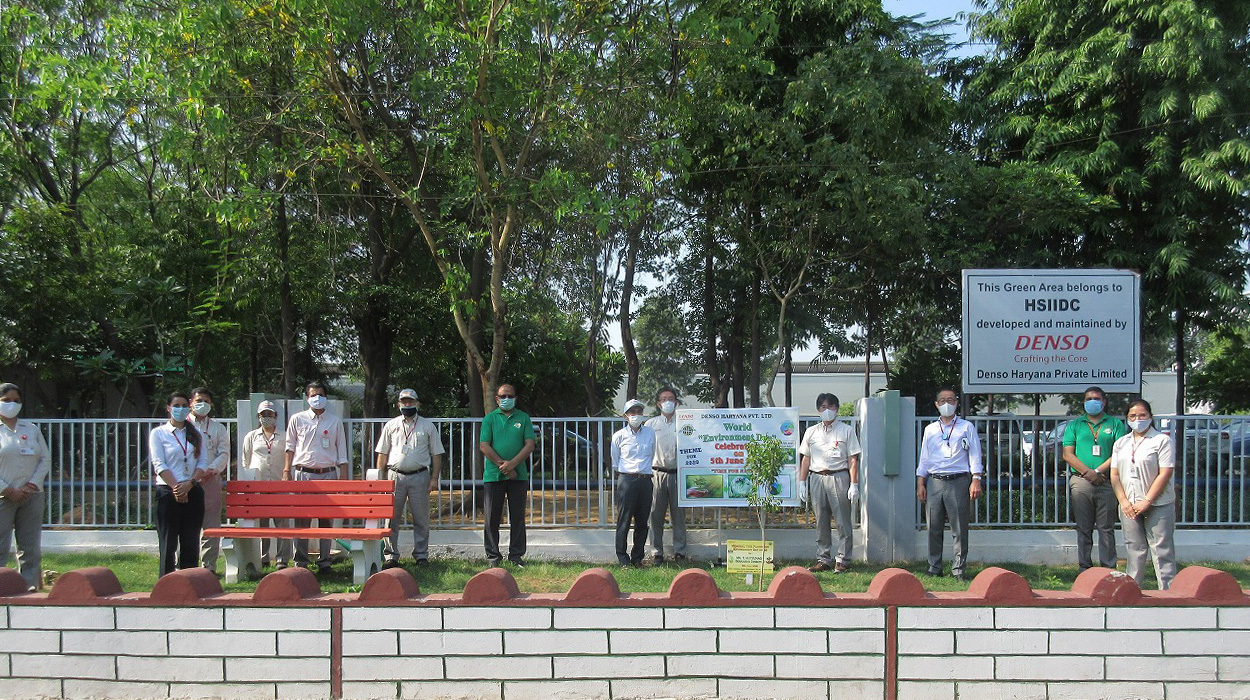 DENSO members placing Company Branding Posters in Developed Area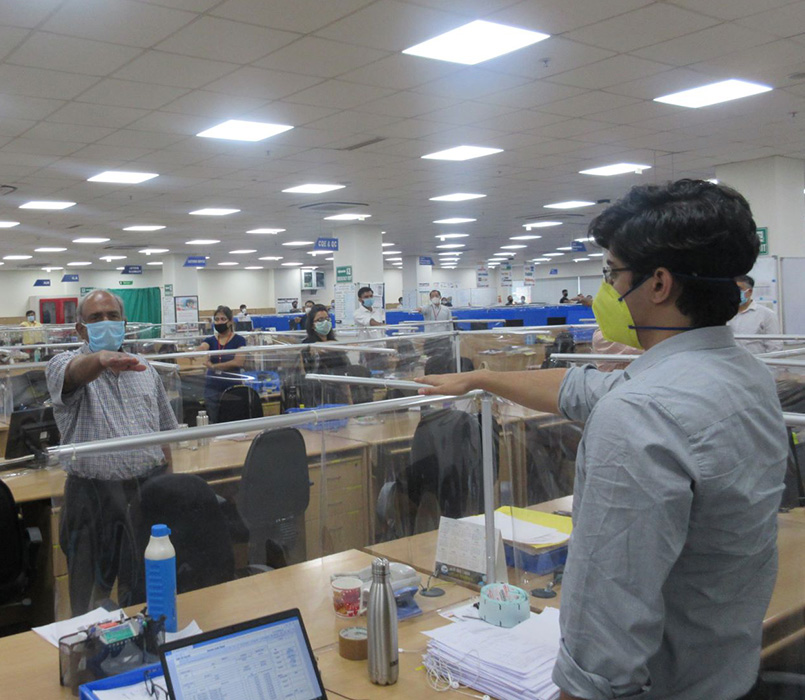 Pledge ceremony in office