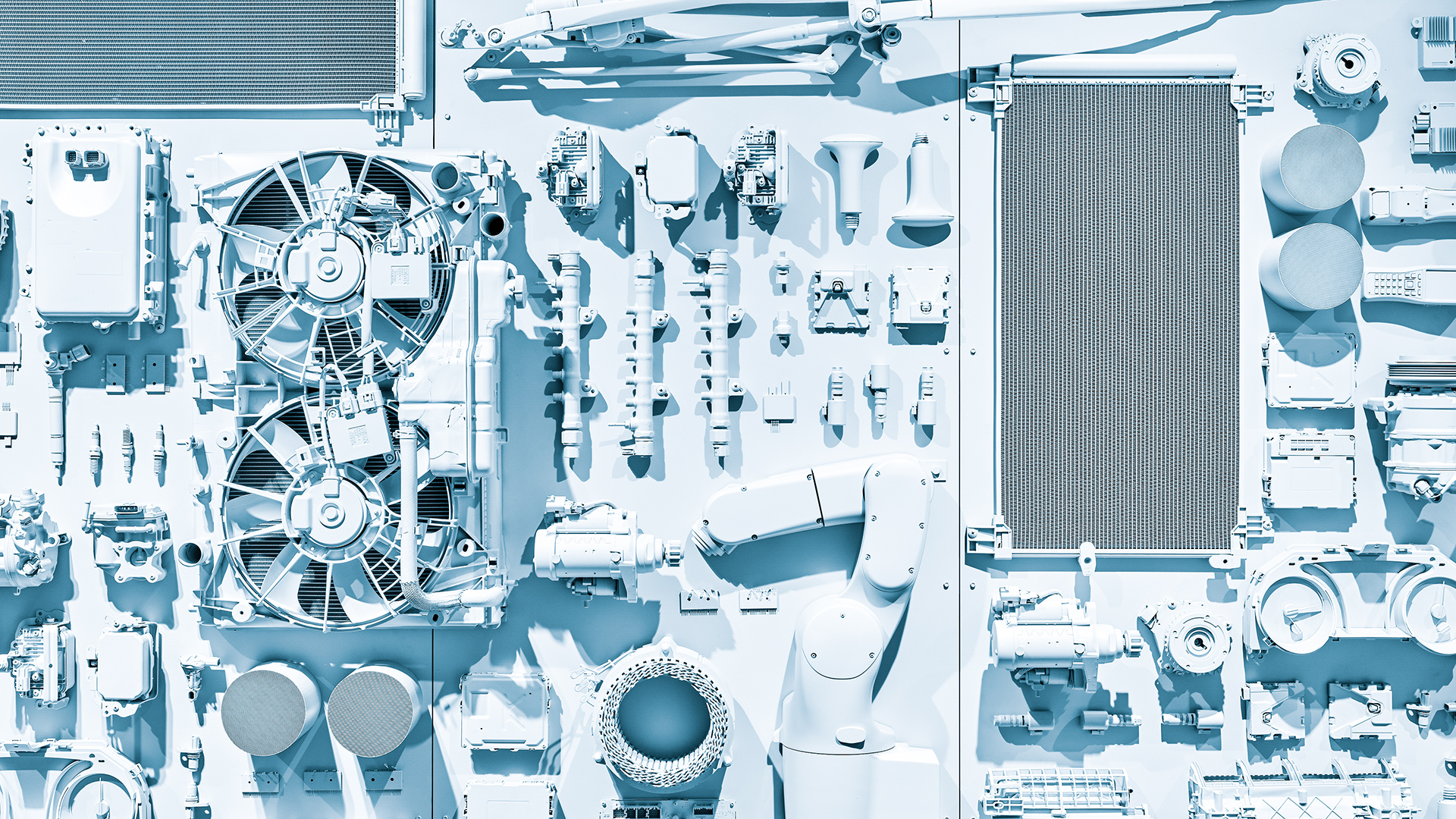 DENSO in Italy
Established in 1990
Growth through acquisition
DENSO entered Italy in 1990 through acquiring a 25% share in an Italian thermal systems manufacturer. At the same time a representative sales office was opened. In 1999, DENSO acquired an 80% share in an Italian rotating machines manufacturer. Most recent, in 2010, DENSO became the full owner of an Italian Aftermarket sales company. By now, all Italian activities of DENSO are done by fully owned companies.
Italy as gateway
South America and the world
For DENSO, Italy is the gateway to South America and the world. No matter whether they are thermal systems, rotating machines, small motors, or air-conditioning refilling stations, the Italian DENSO companies provide their products to many markets.
Over 3,400 Employees at seven sites
Italy leads DENSO employment
DENSO has nearly 16,000 employees throughout Europe, with Italy being the country with the most workers. DENSO Thermal Systems occupies 5 locations, DENSO Manufacturing Italia has two sites while DENSO Sales Italia and CTR each have one.
DENSO in Europe
Established in 1972
Continuous expansion throughout Europe
Since the Dutch had already introduced Japanese culture into European society in the 17th century, DENSO's first representative office was established in Amsterdam, The Netherlands, in 1972. One year later its regional headquarters, Nippondenso Europe (now DENSO International Europe), was established in Weesp. Since then DENSO Europe has expanded to include sales and manufacturing companies across the region.
Powered by Diversity
Diversity in languages, cultures, and locations
DENSO has 29 official group companies in over 40 locations in Europe (as of March 31, 2016).
A total of 15 languages are spoken across DENSO's European network, with a diversity of cultures and backgrounds from North to South and East to West that strengthens DENSO's competitive advantage.
16,254 Employees in 39 Sites
Meeting local needs in Europe
Winning customers' trust and being a reliable supplier, DENSO Europe expands its footprint to be close to its clients. DENSO also emphasizes human development to improve and strive for a better future.
Heritage
1990
First investments in Italy
Nippondenso takes a 25% share in the Italian thermal systems manufacturing company Borletti Climatizzazione and opens its sales office Nippondenso Sales Italia S.L.R.
1995
Borletti name change
Now called Magneti Marelli Climatizzazione S.R.L. the thermal systems manufacturing company operates two locations, Poirino (Torino) and Avellino
1996
Nippondenso name change
Following the global direction, Nippondenso Sales Italia S.L.R. becomes DENSO Sales Italia S.L.R.
1999
DENSO investment
DENSO takes an 80% share in an electric component manufacturing facility in San Salvo (Cieti), renaming it the next year to DENSO Manufacturing Italia S.p.A.
2001
DENSO subsidiairy
Through a share acquisition, Magneti Marelli Climatizzazione becomes a 100% DENSO subsidiairy and is renamed to DENSO Thermal Systems S.p.A.
2004
DENSO Sales Italia S.L.R. move
The sales company now resides on the premises of DENSO Thermal Systems S.p.A in Poirino (Torino).
2014
Investment in the environment
DENSO Manufacturing Italia S.p.A. installs a photovoltaic system on its roofs to reduce the consumption of traditionally generated electricity.
2018
Renaming of Company Name
DENSO Sales Italia S.R.L. is renamed to DENSO Italy S.R.L.