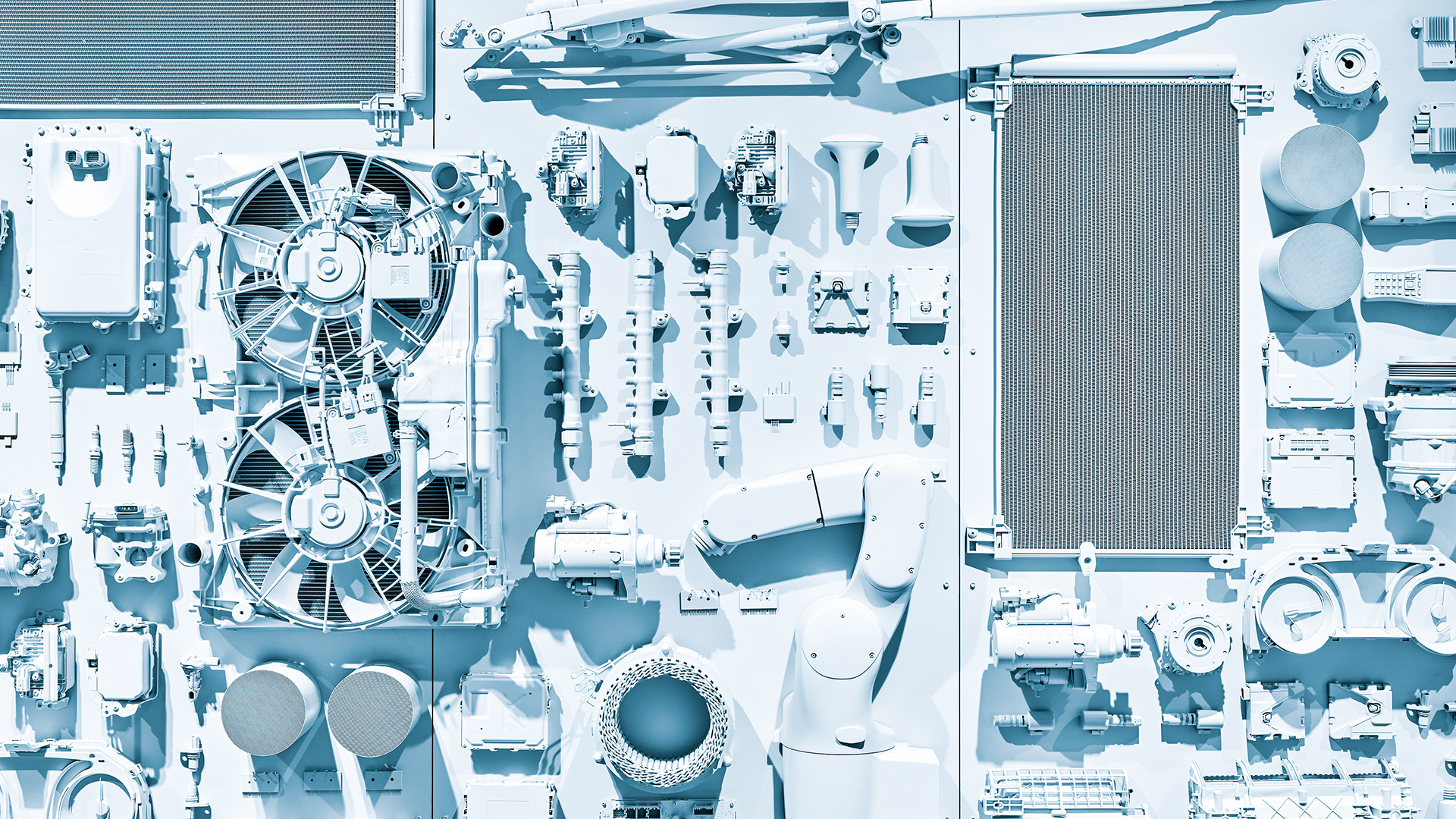 DENSO in Netherlands
1972 established
45 years of expansion
In The Netherlands, DENSO (at that time Nippondenso) started a representative office in the heart of Amsterdam with 5 employees. Nowadays DENSO occupies two locations in Weesp and one in Amsterdam-Zuid, employing nearly 328 people.
Logistic hub
Using the strengths of The Netherlands
With major shipping ports and one of the world's largest airports, The Netherlands is a global logistic hub. Add to this the multiple century old trading relationship between Japan and The Netherlands and it is logical for this country to be the location of DENSO's European regional headquarters.
328 employees in three sites
Major functions lead European operations
In The Netherlands, DENSO has the full range of regional headquarters functions, an After Market and Industrial Solutions Business Unit covering all of Europe, the Middle East and Africa, and major logistics operations. In total, 328 employees work for DENSO in the Netherlands.
DENSO in Europe
1972 established
Continuous expansion throughout Europe
Since the Dutch already introduced the Japanese society to European culture in the 17th century, the first representative office was established in Amsterdam, The Netherlands In 1972. One year later the regional headquarters Nippondenso Europe (now DENSO International Europe) was established in Weesp, The Netherlands. Since then DENSO Europe grew and has sales companies and manufacturing plants all over Europe.
Powered by Diversity
Diversity in languages, cultures and locations
DENSO has 29 official group companies with over 40 locations in Europe (as of March 31, 2016). A total of European 14 languages are spoken (actually 15 if we include the DENSO operations in Morocco). And just imagine the cultural differences from North to South and from West to East. This is why we say "DENSO: Powered by our Diversity".
16,254 employees in 39 sites
Meeting local needs Europe-wide
Winning customers' trust and being a reliable supplier, DENSO in Europe expands its footprint to be close to its clients. DENSO also emphasizes human development to improve and strive for a better future.
Heritage
1972
Establishment of a DENSO representative office in The Netherlands
A first foothold in Europe.
1973
DENSO INTERNATIONAL EUROPE B.V. established
NIPPONDENSO EUROPE B.V. (known today as DENSO INTERNATIONAL EUROPE B.V.) established in order to grow and professionalize the business. The location changed from Amsterdam to Weesp, The Netherlands.
1985
Expansion of warehouse activities
Accommodating the continuous growth of DENSO in Europe, a new warehouse was built in Weesp, The Netherlands.
1996
Global name change
The corporate name of NIPPONDENSO Co. Ltd. was changed to DENSO Corporation to reflect the ongoing global nature of DENSO's operations.
2017
New office location for Corporate Functions
A return to Amsterdam… In the business heart of Amsterdam, Zuidas, DENSO now occupies a floor in the World Trade Center.