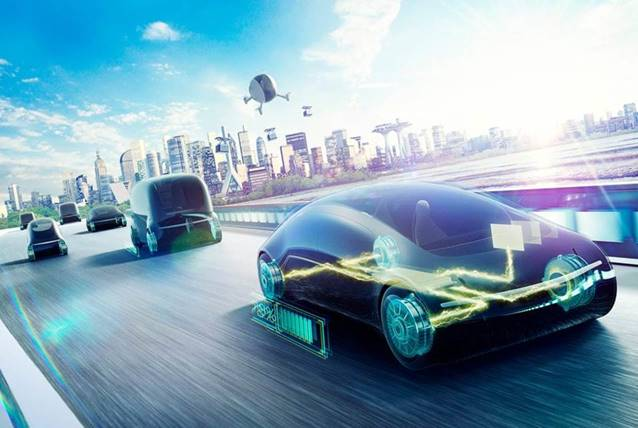 DENSO Named Among PatentSight's Global Top 100 Innovation Leaders
Mobility supplier finished in top 25 overall, ranked eighth most innovative autonomous driving company
SOUTHFIELD, Mich., (May 27, 2020) – DENSO , the world's second largest mobility supplier, has been named to PatentSight's 2019 list of Global Top 100 Digital Innovation Leaders . DENSO ranked 22nd overall and eighth among the top 25 global autonomous driving companies. PatentSight, an analytics solutions provider, compiled the list with EconSight, a consulting and economic research company, by evaluating companies' patent portfolios. In their analysis, they prioritized technologies currently in companies' possession, reflecting how well those listed are innovating today.
To help ensure DENSO remains an innovation leader, it recently announced its Second Founding, an aggressive strategy focused on creating software-based solutions and expanding its core technologies to meet the needs of future mobility. This also helps DENSO achieve its Long-term Policy 2030, which aims to enhance transportation by prioritizing safety, sustainability and efficiency for all. These strategic focuses have guided DENSO as it grows its global research and development (R&D) network, innovates technologies new and old, and pursues partnerships that push the limits of mobility.
"At DENSO, we strive to create technologies that promote safer roadways and communities, are cleaner for the environment, and streamline mobility," said Kenichiro Ito, senior executive officer for DENSO Corporation and chief executive officer of DENSO's North American Headquarters. "We are proud to be recognized as one of the world's most innovative companies as we continue to produce solutions that change the way the world moves."
In the spirit of innovation, DENSO recently opened R&D locations in Montréal , Plano, Texas , and Seattle . These sites help the company advance its research in such critical fields as artificial intelligence, connectivity, and more. Outside its research sites, DENSO has also tested emerging technologies in real-world environments. In one such case, DENSO invested $1.42 million to launch a Smart Mobility Ecosystem in Dublin, Ohio. The project has acted as a testbed for DENSO and partners to investigate and deploy a variety of digital solutions, including AI-powered traffic signals, which help make transportation safer and more efficient.
In addition to creating advanced technology, DENSO recognizes the equal importance of building and supporting a workforce that can wield it effectively. As a result, DENSO recently opened technical training centers in Battle Creek, Michigan , and Maryville, Tennessee , to keep employees on top of the latest technology trends and trained in advanced manufacturing's best practices.
PatentSight, in cooperation with EconSight, developed the list of Digital Innovation Leaders by using PatentSight's business intelligence software and its portfolio valuation metric, the Patent Asset Index™. The analysis focused on three key areas including networking, digitization and dynamics to assess patents created within the last 10 years. The list ranked the companies that continue to show innovative strength and technological relevance.
The complete breakdown of the Most Innovative Tech Companies list is available online here . If you are interested in joining a team committed to innovation and collaboration, and improving mobility for all, visit https://densocareers.com/.
About DENSO
DENSO is a $47.6 billion global mobility supplier that develops advanced technology and components for nearly every vehicle make and model on the road today. With manufacturing at its core, DENSO invests in its 221 facilities in 35 countries to produce thermal, powertrain, mobility, electrification, & electronic systems, to create jobs that directly change how the world moves. The company's 170,000+ employees are paving the way to a mobility future that improves lives, eliminates traffic accidents, and preserves the environment. Globally headquartered in Kariya, Japan, DENSO spent 9.9 percent of its global consolidated sales on research and development in the fiscal year ending March 31, 2020. For more information about global DENSO, visit https://www.denso.com/global/en/.
In North America, DENSO is headquartered in Southfield, Michigan, and employs 27,000+ engineers, researchers and skilled workers across 51 sites in the U.S, Canada and Mexico. In the United States alone, DENSO employs 17,700+ employees across 14 states (and the District of Columbia) and 41 sites. In fiscal year ending March 31, 2020, DENSO in North America generated $10.9 billion in consolidated sales. DENSO is committed to advancing diversity and inclusion inside the company and beyond – a principle that brings unique perspectives together, bolsters innovation and pushes DENSO forward. Join us, and craft not only how the world moves, but also your career: www.densocareers.com. For more information, go to https://www.denso.com/us-ca/en/ .