Story
One morning, a girl riding in the back seat of a car hears voices singing "Oh! Here we go!" The voices are coming from somewhere deep inside the car. Peering behind the armrest, she discovers …
… that there's something living in there!
In fact, there's a whole strange world she's never seen before. Although she's slightly bewildered at first, she's soon entranced by the sight of the Denmaru collaborating so energetically.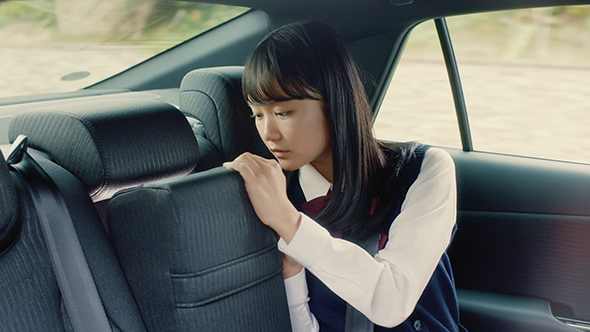 For their part, they are very pleased that someone has noticed their existence. This spurs them on to work even harder than ever.
The girl soon has a smile on her face. Exhilarated by her encounter with the wonderful new world, she finds herself humming the song sung by its tiny inhabitants.