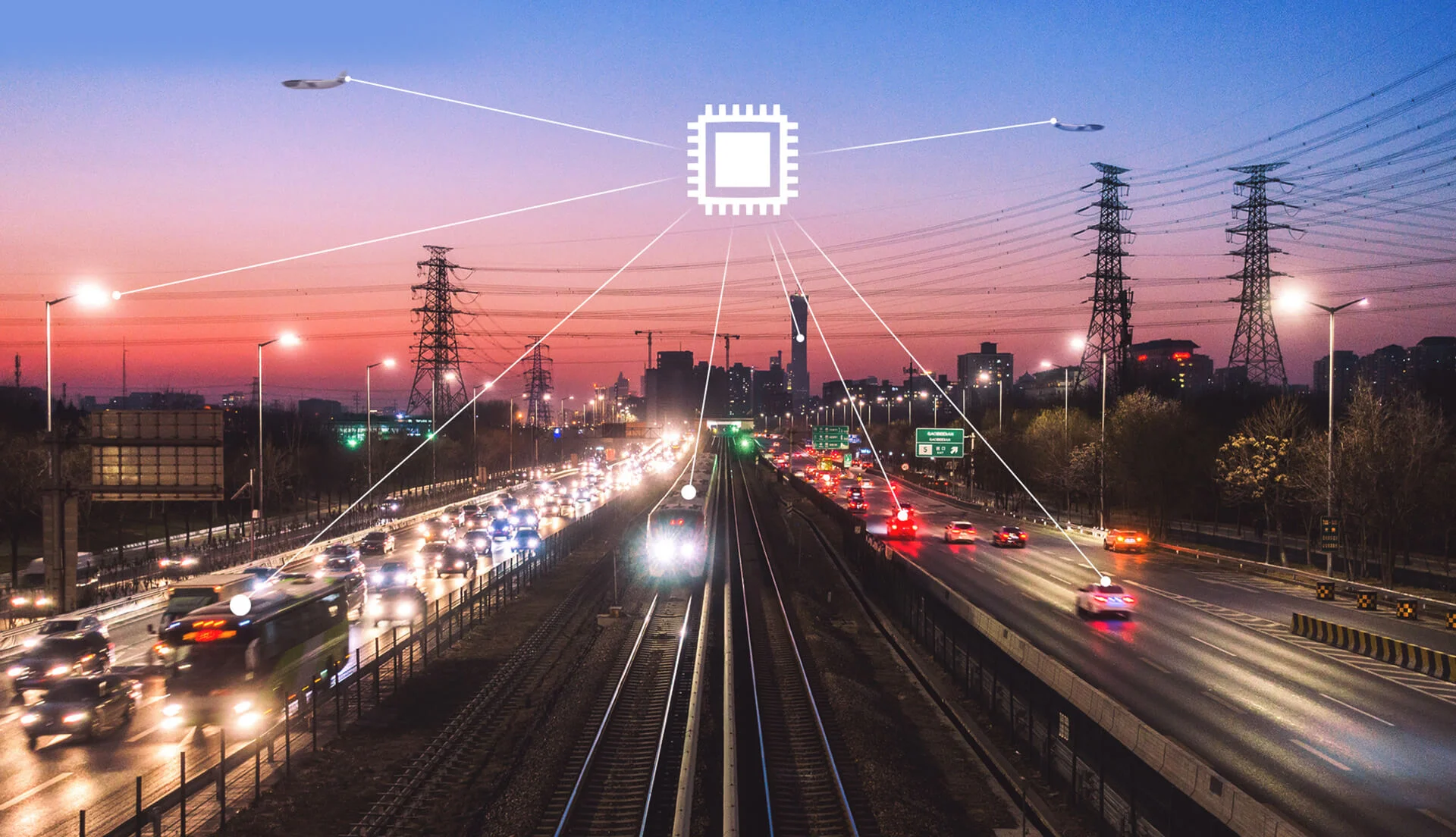 Innovation Story
A new type of digital transformation
Automotive semiconductors
will transform society
Thanks to automated driving, the mobility-as-a-service (MaaS) approach, and other such technologies and concepts, vehicles are able to travel safer and smarter.
Automotive semiconductors are keys to these leading-edge technologies.
Tens of them are used in a vehicle, and they are increasing year by year.
Furthermore, they recently play important roles in the transformation throughout the society toward digitalization and decarbonizations.
Story of the
Introducing solutions and technologies that are under development to more advance automotive semiconductors
A tough little component for cars, flying vehicles and other mobility products in daily life

The potential of silicon-carbide power semiconductors in our increasingly "smart" society

While electrification is spreading in mobility sector, it is also spreading throughout society amid efforts to introduce smart technology throughout cities. The pursuit of a low-carbon-emission society is a high-priority, important goal in these endeavors, with automotive silicon carbide (SiC) power semiconductors playing a key role in optimizing energy usage, minimizing carbon emissions, and ensuring stable energy supplies for society.

A future with DFPs, the third major type of processor alongside CPUs and GPUs

One step closer to automated driving via intelligent semiconductors capable of making instantaneous decisions

Smart mobilities and robots have to be intelligent enough to process enormous data and make a snap decision in order to function properly in the complex future society. Looking ahead to such a future, DENSO is developing a new type of semiconductor "DFP", which follows CPU and GPU, in order to support various industry sectors such as not only automated driving but also factories and edge computing.
Visit our career site if you are interested in learning more about available positions at DENSO, building a career with us, or our approach to work in general.
Click this link to contact us with your comments and questions about Innovation Stories, our business activities, our collaborative projects and so on.