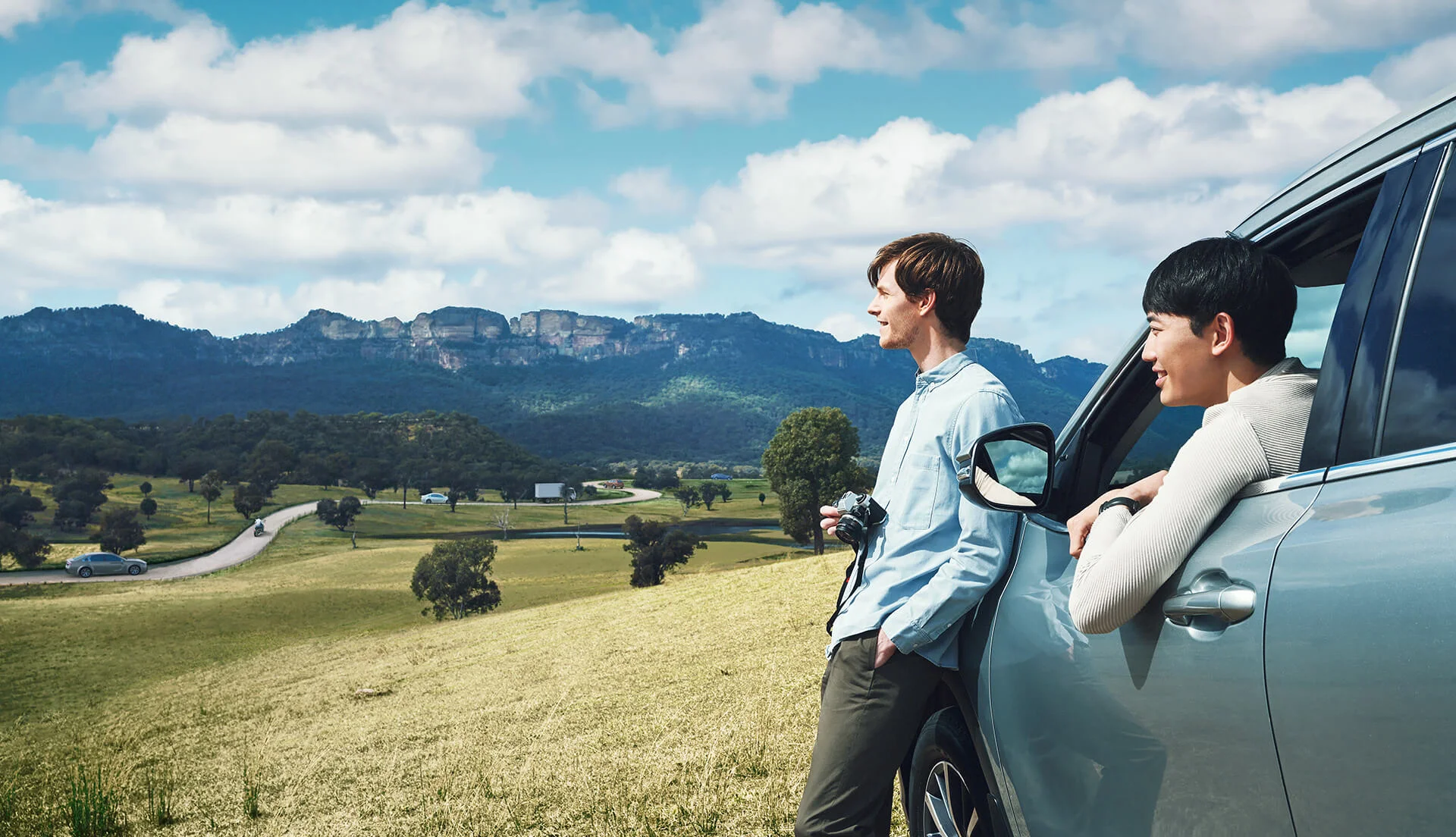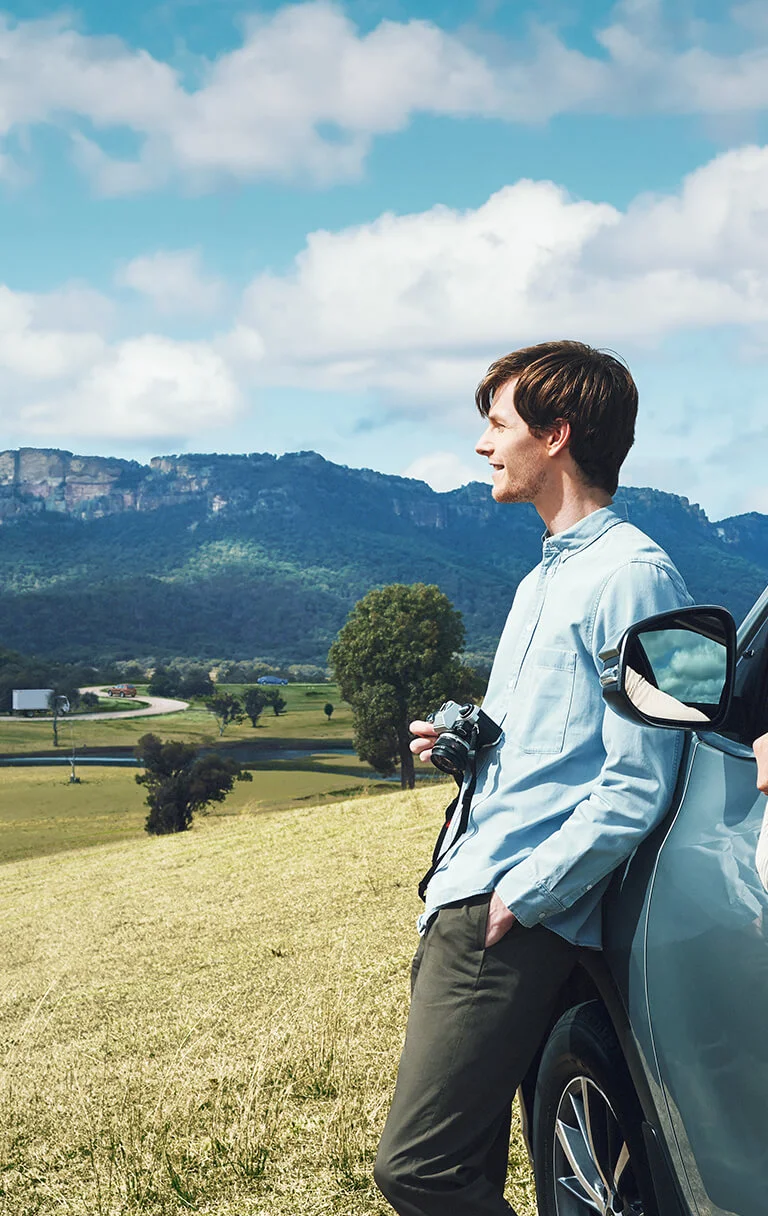 Innovation Story
Aren't Cars Harmful to the Environment?
Mobility Accelerating the Pace of Decarbonization
Many individuals presume that cars are bad for the environment.
In fact, transportation is responsible for around 18% of Japan's CO2 emissions.
But soon, we will witness a day when individuals claim that "Cars are eco-friendly." or "I drive a car for the environment."
Incredible progress is being made right now in areas like electrification and more efficient energy utilization.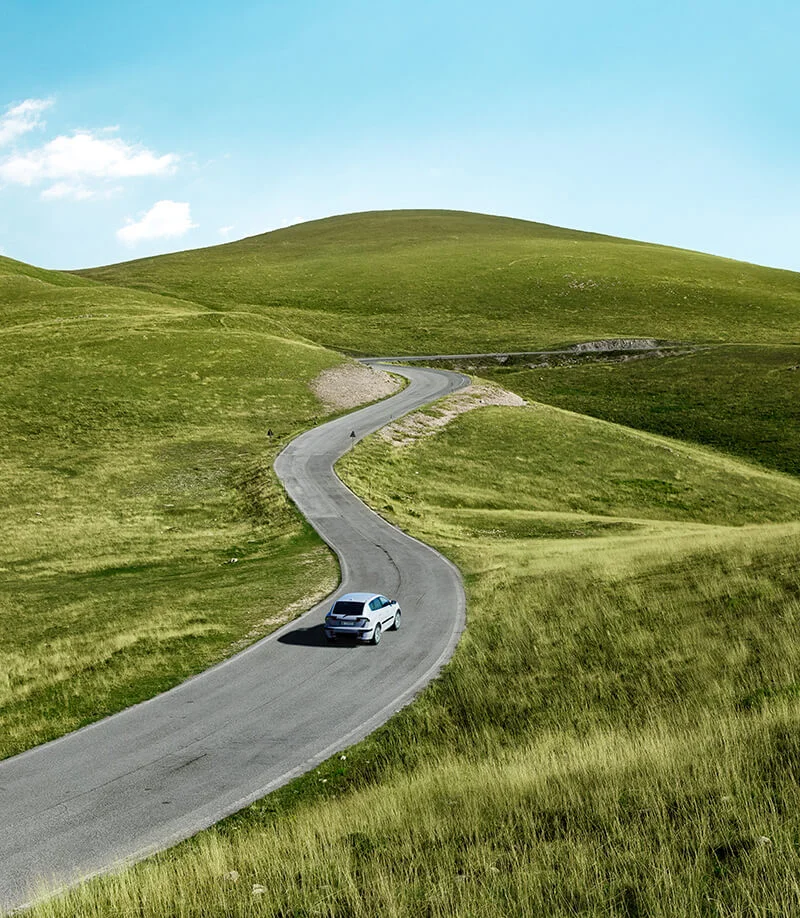 Story of the
Automotive decarbonization is a global issue. DENSO is trying to reconcile environmental protection and pleasure of moving freely.
The core of future mobility

Building a partnership between humans, cars and the environment

In 2020, the Covid-19 pandemic greatly restricted people from moving freely. On the other hand, air pollution was significantly reduced, because traffic congestion was solved by these restrictions. As a result, many people now realize the huge impact of our transportation on the environment. That's why people expect at least automobiles to become more sustainable way of transportation so that their convenience does not come at the cost of the natural environment. This article introduces DENSO's efforts toward achieving both convenient means of transport and environmental protection.

Automotive air conditioning is the key to comfortable mobility

Heat management in electric vehicles for both comfort and freedom of movement

Numerous countries are already pursuing measures to reduce CO2 emissions, which include stepping up efforts to transition from standard gas-powered cars to battery electric vehicles (BEVs) instead. Unfortunately, when actually purchasing a car, most consumers are worried about the short driving distance of BEVs compared with gas-powered engines. But we found that a familiar but little-known technology has the potential to eliminate this problem and ensure longer BEV driving distances in comfort without increasing our impact on the natural environment.
Story of the
Introducing some of the solutions and technologies being developed toward zero carbon emissions from vehicles
Achieving carbon neutrality through energy management for a mobility-centered society

Controlling cars as groups to optimize entire energy in cities

Battery electric vehicles (BEVs) are just beginning to spread in Japan. The next decade or two is expected to bring about a revolution in transport systems such as automated driving vehicles. In such a new era, what value will be required to vehicles? How will the architecture of vehicles change? From the perspectives of each vehicle to those of optimization of vehicle society as a whole. Let's explore this new era of the automobile from the viewpoint of energy management.

Next-generation energy management systems can change the future of electric vehicles

Energy management suitable for user needs, and the architecture that makes this possible

A battery electric vehicle (BEV) is not just one in which the internal combustion engine of a gas-powered vehicle has been replaced with an electric motor. Powertrains of vehicles must be changed, and the energy control framework has to be completely restructured. Let's take a look at the types of energy management systems we can expect to see in next-generation BEVs in the near future.

A tough little component for cars, flying vehicles and other mobility products in daily life

The potential of silicon-carbide power semiconductors in our increasingly "smart" society

While electrification is spreading in mobility sector, it is also spreading throughout society amid efforts to introduce smart technology throughout cities. The pursuit of a low-carbon-emission society is a high-priority, important goal in these endeavors, with automotive silicon carbide (SiC) power semiconductors playing a key role in optimizing energy usage, minimizing carbon emissions, and ensuring stable energy supplies for society.
Visit our career site if you are interested in learning more about available positions at DENSO, building a career with us, or our approach to work in general.
Click this link to contact us with your comments and questions about Innovation Stories, our business activities, our collaborative projects and so on.