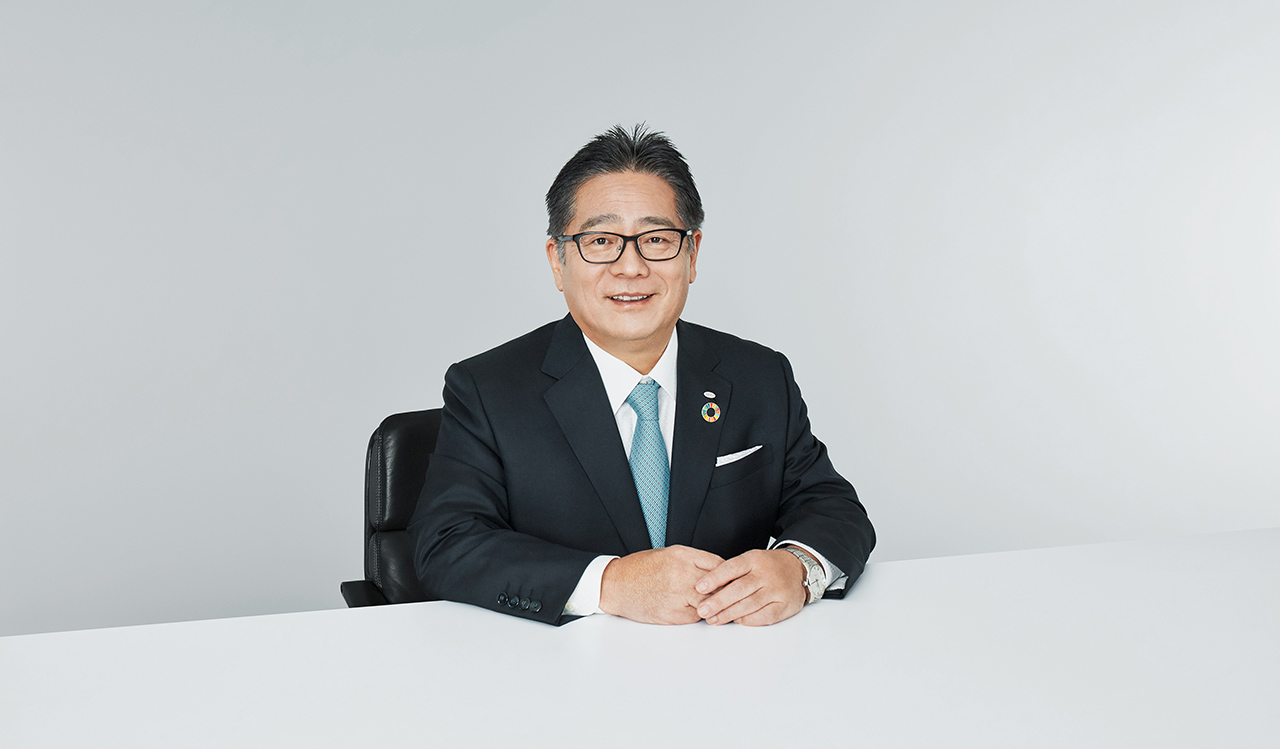 Message from the President
A message from the president about DENSO's mission and a vision
I am deeply grateful for the support we have received from all our stakeholders.

The automotive industry is in the midst of a great transformation as the progress of CASE (connected, automated, shared and electrified) technologies and the trend toward digitization transform the business environment at a tremendous speed. In these circumstances, the impact of COVID-19 is spreading worldwide, causing enormous damage to the economy, and economic recovery to the pre-COVID-19 level is expected to take considerable time. For DENSO, the greatest challenge is how to survive in the face of this unprecedented adversity.

In responding to COVID-19, our priority is to safeguard the health and safety of our employees, the communities where we operate, and all other stakeholders of DENSO. We are doing our utmost to prevent infection and thus the spread of COVID-19. On the other hand, we also recognize that we need to be ready for post-COVID-19 economic recovery and renewed development. We are committed to executing fundamental reform, without any sanctuaries, in order to transform DENSO.

To survive in this dramatically changing era, it is incumbent on us to summon dynamism comparable to that displayed by our predecessors during DENSO's formative years.

In its infancy, aspiring to benefit the world while embracing challenges with an eye to the future, DENSO strove to surmount a myriad of obstacles in its path, taking on challenges at all levels.
Expressed in the DENSO Creed, this founding spirit is the source of DENSO's uniqueness and the vital inheritance we all cherish up to now.

In this period of anxiety and uncertainty, we must recognize afresh what makes DENSO a truly unique company, and with the collective expertise and energy of the DENSO Group's 170,000 people, we will make all-out efforts to survive and prevail in this time.

Health comes first amid the COVID-19 pandemic and so I wish to extend my best wishes to all our stakeholders.
Please take good care of yourselves and stay safe. I sincerely appreciate your ongoing support.

June 2020
President and CEO
Koji Arima