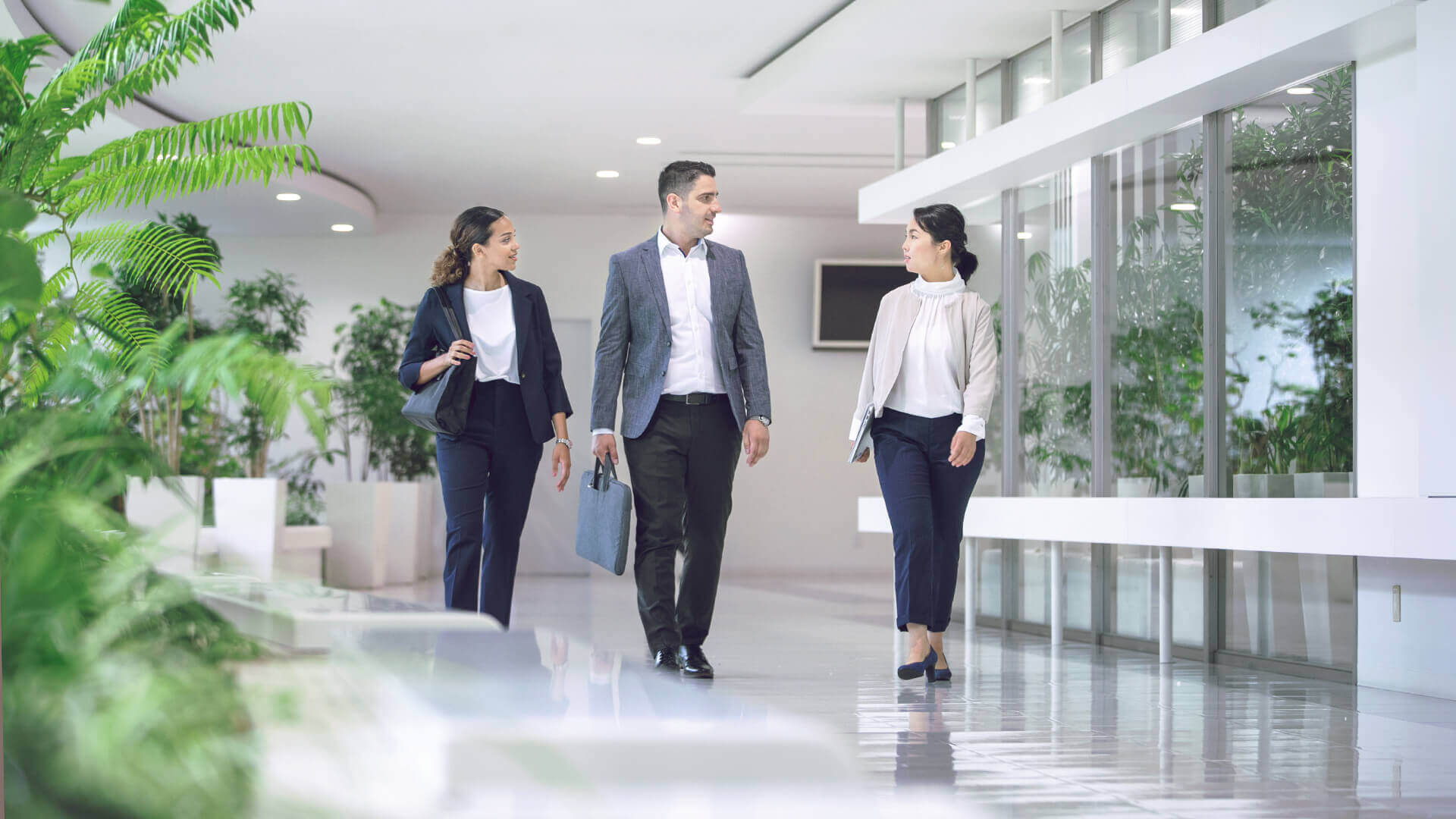 Collaboration with Society and Environmental Communication (Eco-Friendly)
Basic Stance
DENSO engages in collaborations that transcend business domains and proactively discloses environment-related information to all stakeholders.
Specific Initiatives
(1) Disclosure of Environmental Information
DENSO discloses environment-related information via its website. In addition, we have received a ranking of B in the CDP's* climate change research. We will endeavor to improve our methods for disclosing environmental information going forward, as well as our information content.
(2) Participation in Exhibits in Japan and Overseas
The DENSO Group participates in exhibitions, which it considers to be an opportunity for promoting a greater understanding of its environmental initiatives and engaging in exchanges with a variety of people. These include exhibits of environment-friendly products and technologies as well as interactive events. We also introduce advanced environmental technologies at motor shows and other events held around the world.
(3) Promoting Coordination with Related Organizations
DENSO is a charter member of the Environmental Partnership Organizing Club (EPOC), a private organization of 280 major companies from the Chubu region established in 2000. The WBCSD aims to realize a harmonious balance between environmental conservation, social justice, and economic growth.
Since 2012, DENSO has been a leading company behind working groups investigating the creation of a recycling-oriented society in the Chubu region with the aim of promoting the formation of such a society. DENSO has attempted to improve the knowledge, technologies, and information exchange with EPOC members through study meetings and visits; the investigation of issues pertaining to technological development and commercialization through industry-government-academia collaborations; and the dissemination of the 3Rs (reduce, reuse, recycle) and other environment-related information.