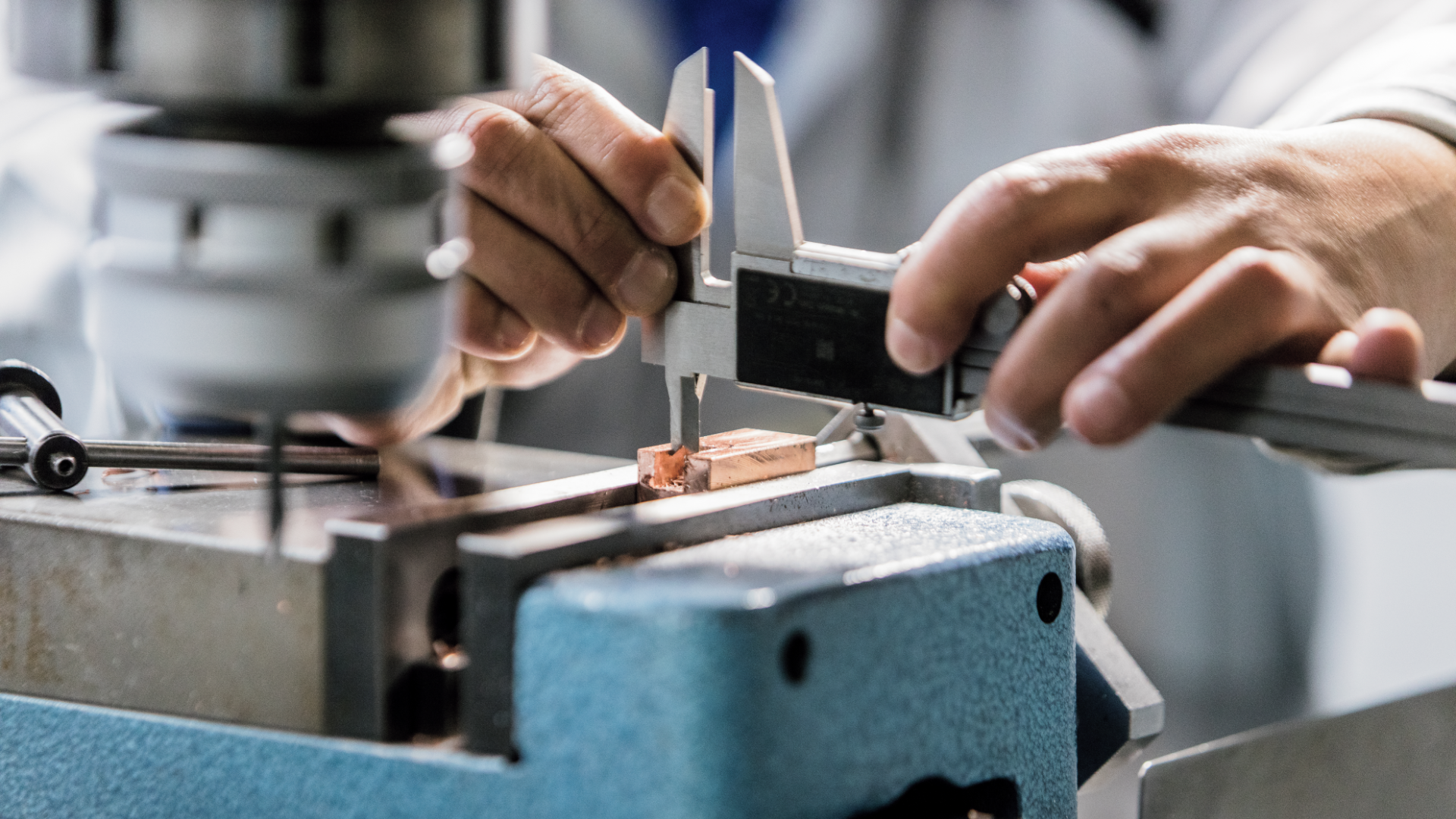 Basic Policy
Patents, software, and other intellectual property (IP) are important assets for corporate activities and a wellspring of competitive products and services. In order to improve its corporate value, DESNO will continue proactive R&D activities to create, acquire, and utilize IP while practicing respect for the IP of others.
Intellectual Property Strategies
To realize its Long-term Policy for 2030, DENSO is promoting its IP strategy in unison with its business strategies.
In particular, in the four focus fields established under the Long-term Plan for 2025 of electrification, advanced safety and automated driving, connected cars, and non-automotive businesses (factory automation and AgTech), we are focusing on building a patent portfolio and creating intellectual property activities through open innovation. We are also supporting efforts to expand our businesses and achieve sustainable growth by strategically utilizing the patents that we have acquired. Meanwhile, in businesses nearing their final stages, which are subject to downsizing, withdrawal, or transfer as a result of the reshuffling of our business portfolio, we are working to increase efficiency in filing new applications and maintaining existing patents held by the Company. Through these activities, we strive to actively reshuffle our IP portfolio and support the sustainable growth of the Company.
DENSO invests around 9% of its revenue in R&D activities and, as a result, has steadily secured patents around the globe. We are improving the output versus investment amounts by streamlining software development and promoting digitization.
IP Promotion System
Strengthening of Global IP System
To support overseas development and design, we have set up IP organizations at our development and design bases in North America, Europe, and China, thereby strengthening our efforts to acquire IP rights for local inventions and examine other companies' IP rights. Furthermore, at our locations in North America and Europe, we deploy patent attorneys to provide support in patent disputes. In China, we protect the DENSO brand by taking measures against counterfeit products and copyright infringements. In addition, we hold the Global IP Conference on a regular basis with the aim of resolving Groupwide and local issues pertaining to IP management and enhancing our governance in all regions of operation.
Specific Initiatives
Promotion of IP Strategies
Value for automobiles is beginning to shift toward the CASE domain. Under these circumstances, DENSO is promoting three main initiatives in order to win out against the competition, which now includes not only major players from the automotive industry but also ICT companies and start-ups. These initiatives are:
Sharpen our competitive edge in the automotive industry by increasing the number IP rights that are usable by other companies

Create partnerships with companies in other industries based on IP collaboration (promote alliances)

Promote the external procurement of IP (promptly acquire the necessary IP)
Guided by these three initiatives, we will develop a sustainable business ecosystem through the utilization of IP.
Also, to accelerate the value of the products we offer in the CASE domain, it has become necessary for us to pursue thorough industry-wide collaboration in terms of international standardization and rulemaking. To that end, we actively participate in activities to help establish necessary regulations and standards for the future automotive industry. As part of these activities, we are taking steps to identify technologies for which we should collaborate with other companies and technologies that we need to maintain internally to achieve differentiation, and we are applying for patents in accordance with the purpose of a technology's utilization. By doing so, we are working to contribute to the automotive industry and realize (1) and (2) listed above.
Fiscal year
2019
2020
2021
2022
Patent applications
Approx. 6,900
Approx. 6,700
Approx. 4,300
Approx. 4,400
Patents held
Approx. 39,700
Approx. 43,000
Approx. 41,500
Approx. 42,000
R&D expenditure
(ratio to revenue)
¥497.4 billion
(9.3%)
¥507.8 billion
(9.9%)
¥492.0 billion
(10.0%)
¥497.6 billion
(9.0%)
Promotion of IP Activities by Employees
DENSO has established systems to reward inventions and provide education on IP and is promoting awareness regarding IP activities among employees. In particular, in order to increase the number of patents usable by other companies, we added a new reward system in 2021 which offers rewards upon confirmation of a patent's implementation by another company, and for acquiring standard essential patents.
Respect for Other Companies' IP Rights
DENSO sees problems related to other companies' IP rights as equally important as major quality problems in its own products. From the development stage, the Company examines the IP rights of other companies and has clearly defined internal rules, for which strict compliance is observed, to ensure that its products and services do not infringe on the IP rights of third parties.
Prevention of Infringement of IP Rights by Third Parties
DENSO takes appropriate and lawful steps to combat infringement of its IP rights by third parties.
For example, DENSO takes active measures against counterfeit products. There are many quality problems with counterfeit products, including with imitation trademarks, and there is the possibility that purchasing such a product in the belief that it was manufactured by DENSO could be detrimental to the purchaser. Since 2005, the Company has been engaging in activities to detect counterfeit products in cooperation with government and customs agencies as well as its overseas locations in North America, Europe, and China.
Future Initiatives
We are in the midst of global movement to achieve carbon neutrality. DENSO is responding to this trend by working to increase the value of its products and engaging in new initiatives beginning from the Monozukuri phase in order to help resolve social issues. We also aim to improve corporate value by accumulating IP through these efforts and utilizing this IP.