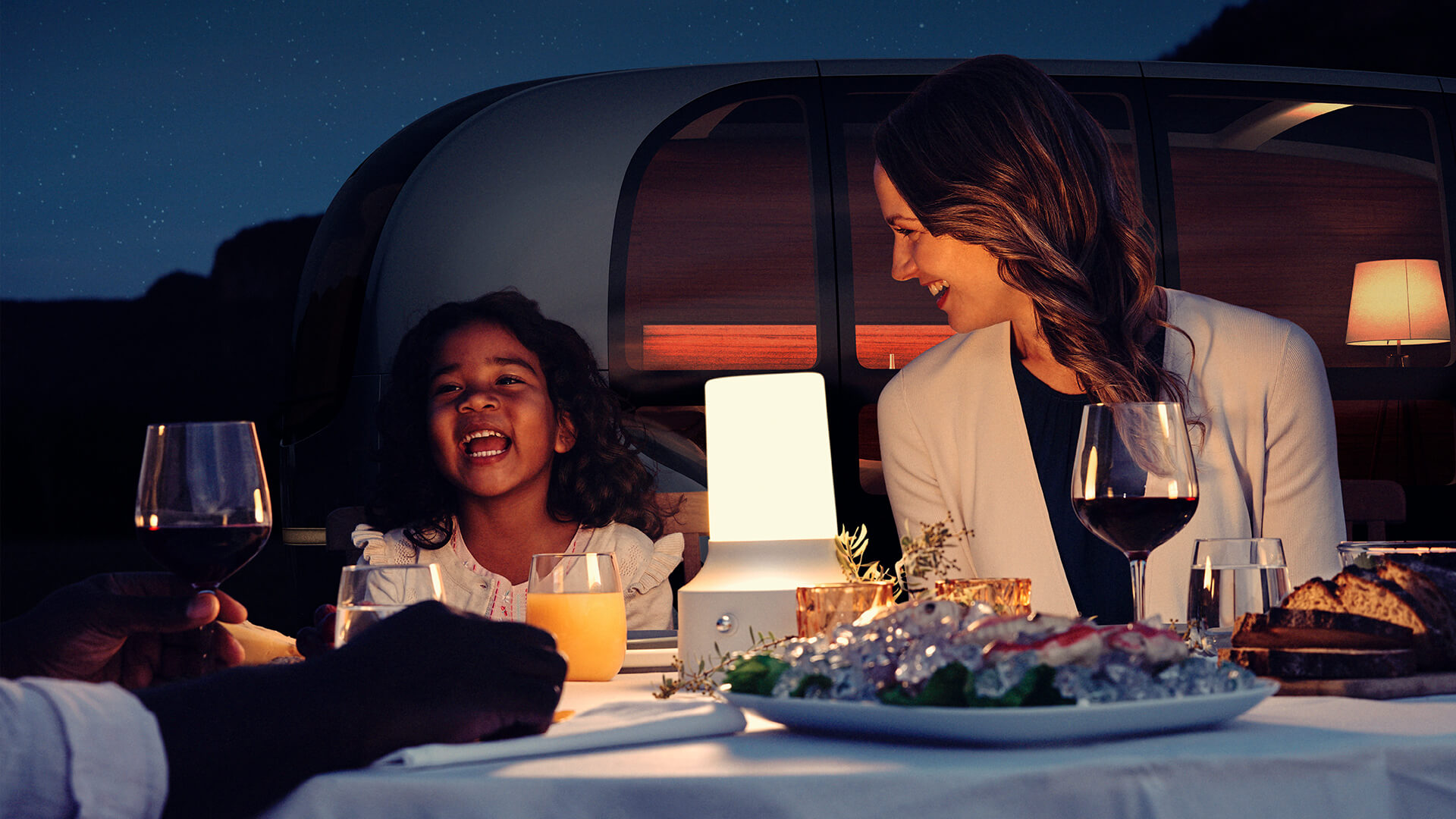 Vision
Greater Well-being for all
Artificial intelligence, IoT, big data—we are in the midst of a digital transformation
driven by the rapid evolution of information technology.
In a world increasingly reliant on technology,
DENSO is reaching out to individuals to explore the deeper meaning of happiness in order to build a future with greater well-being for all.
We believe that to make our vision a reality,
we must provide every person with fully personalized comfort depending
on each one's definition of comfort.
Moreover, we need to provide it before people ask for it.
In 2020, people around the world realized how precious the things they took for granted were.
DENSO wants to help bring normalcy back to our everyday lives.
We will accomplish this through our world-class capacity for problem solving
as we continue to provide technology that supports everyday well-being.