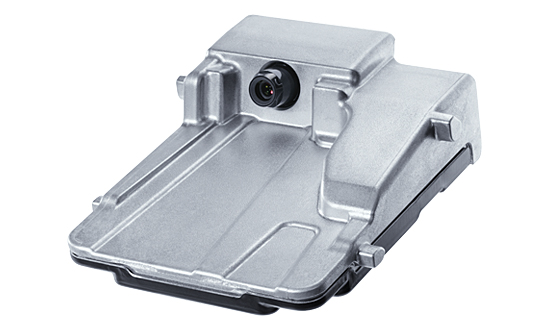 DENSO Develops New Vision Sensor for Improved Night Driving Safety
– Sensor reduces accidents by detecting pedestrians and other road users in low-light situations –
KARIYA (Japan) ― DENSO Corporation, one of the world's largest automotive suppliers, today announced it has developed a new standard vision sensor that detects pedestrians at night, cyclists, road signs, driving lanes and other road users. Working in conjunction with a millimeter-wave radar sensor, the new vision sensor allows automobiles to automatically activate emergency braking when obstacles are identified, helping reduce accidents and improve overall vehicle safety. It is featured in the 2018 Toyota Alphard and Vellfire, which were released in January this year.
The new sensor illustrates how DENSO supports the widespread adoption of safety technologies that will play a critical role in the advancement of future mobility. It improves night vision by using a unique lens specifically designed for low-light use, and a solid-state imaging device with higher sensitivity. These innovations help the sensor better identify other road users and different-shaped road signs, such as triangular, rectangular, and octagonal signs used in Japan, Europe, and the United States. An improved white-line detection algorithm and road-edge detection algorithm also broaden the operating range of lane-keeping assistance and lane departure alert functions, while a 40% size reduction from previous models reduces costs and makes installation easier.
DENSO has been developing technologies and products to help create a society free from traffic accidents. These technologies support DENSO's continued pursuit to deliver a safe and secure automotive society for all people around the world.
Product image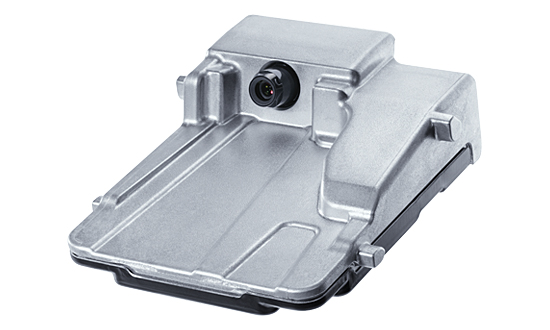 Comparison of Nighttime pedestrian imaging capabilities
About DENSO Corporation
DENSO Corp., headquartered in Kariya, Aichi prefecture, Japan, is a leading global automotive supplier of advanced technology, systems and components in the areas of thermal, powertrain control, electronics and information and safety. Its customers include all the world's major carmakers. Worldwide, the company has more than 200 subsidiaries and affiliates in 38 countries and regions (including Japan) and employs more than 150,000 people. Consolidated global sales for the fiscal year ending March 31, 2017, totaled US$40.4 billion. Last fiscal year, DENSO spent 9.0 percent of its global consolidated sales on research and development. DENSO common stock is traded on the Tokyo and Nagoya stock exchanges. For more information, go to www.denso.com, or visit our media website at www.denso.com/global/en/news/media-center/