DENSO Wins Silver Medal at the 10th International Abilympics
DENSO Corporation today announced that the DENSO won the Silver medal in the Electronic Assembly categories at the 10th International Abilympics. The competition was held in Metz France, March 22-25.
The International Abilympics, This competition was held as an alternative to the 10th International Abilympics in Russia, which was cancelled in April 2022. This year, 400 people from 27 countries tested their skills by competing in 44 events and technology categories. Two DENSO employees participated in this year's International Abilympics.

DENSO has participated in the International Abilympics since 2007. To date, DENSO employees have won 2 gold medals, 4 silver medals, and 2 bronze medals.

DENSO considers the development of technology, sophisticated engineering skills and know-how to turn technology into practical applications to be two of the most fundamental components of its monozukuri and the art of making things. The purpose of participating in the Abilympics is to learn "the joy of being able to do what you can't do with a solid mastery of basic skills" through training with the major goal of participating in international competitions. We hope that this activity will encourage our employees with disabilities and provide them with opportunities to develop their abilities.
[List of Players]
| | | |
| --- | --- | --- |
| Result | Name | Category |
| Silver Medal | Rei Ogura | Electronic Assembly |
| - | Miho Shimada | Electronic Assembly |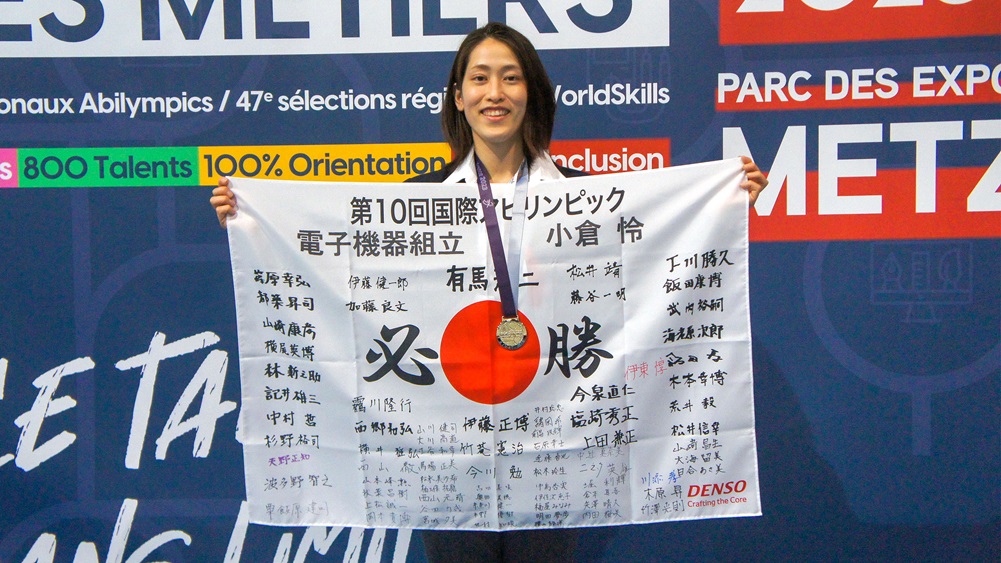 Silver medal winner Rei Ogura (electronics assembly)