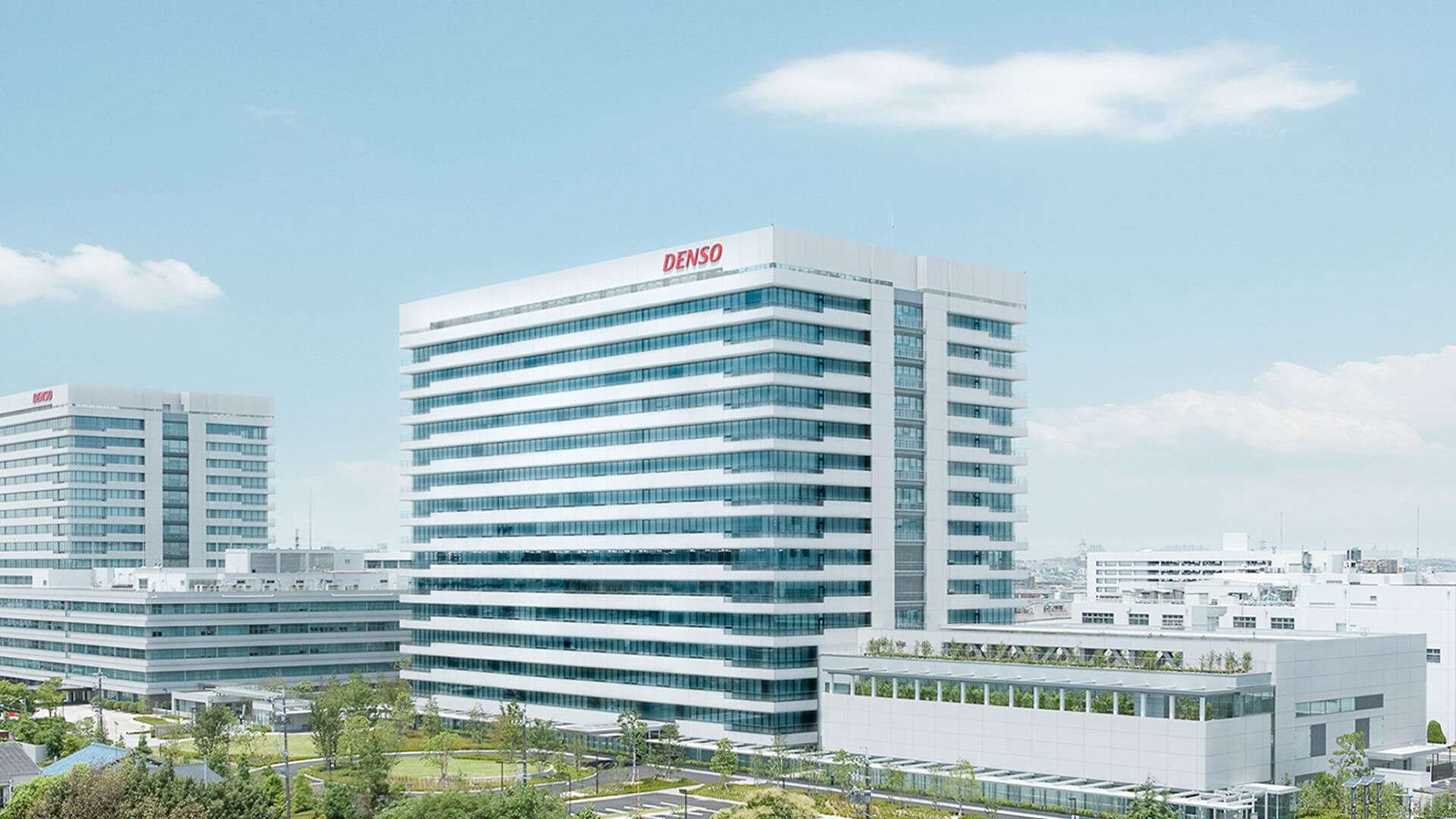 Company Summary
DENSO is a global manufacturer of automotive components offering advanced automotive technologies, systems and products. We will fulfill our corporate social responsibility by providing the world's first products and technologies.
Company Name
DENSO CORPORATION
Established
Dec. 16, 1949
Head Office
1-1, Showa-cho, Kariya, Aichi 448-8661, Japan
Capital
¥187.5 billion
Revenue
¥4,936.7 billion (US$44.6 billion) on a consolidated basis
*From April 1, 2020 to March 31, 2021

Operating Profit
¥155.1 billion (US$1.4 billion) on a consolidated basis
*From April 1, 2020 to March 31, 2021

Profit ( Attributable to owners of the parent company )

¥125.1 billion (US$1.1 billion) on a consolidated basis
*From April 1, 2020 to March 31, 2021

Employees
168,391 on a consolidated basis
Consolidated Subsidiaries

200 (Japan 64, North America 23, Europe 32, Asia 74, Others 7)

Affiliates under the Equity Method
88 (Japan 24, North America 11, Europe 17, Asia 32, Others 4)

Figures are based on IFRS. Data is accurate as of March 31, 2021 unless otherwise stated.
U.S. dollar amounts have been translated, for convenience only, at the rate of 110.71 yen = US$1, the approximate exchange rate prevailing on March 31, 2021. Billion is used in the American sense of one thousand million.
Corporate Brochures
Heritage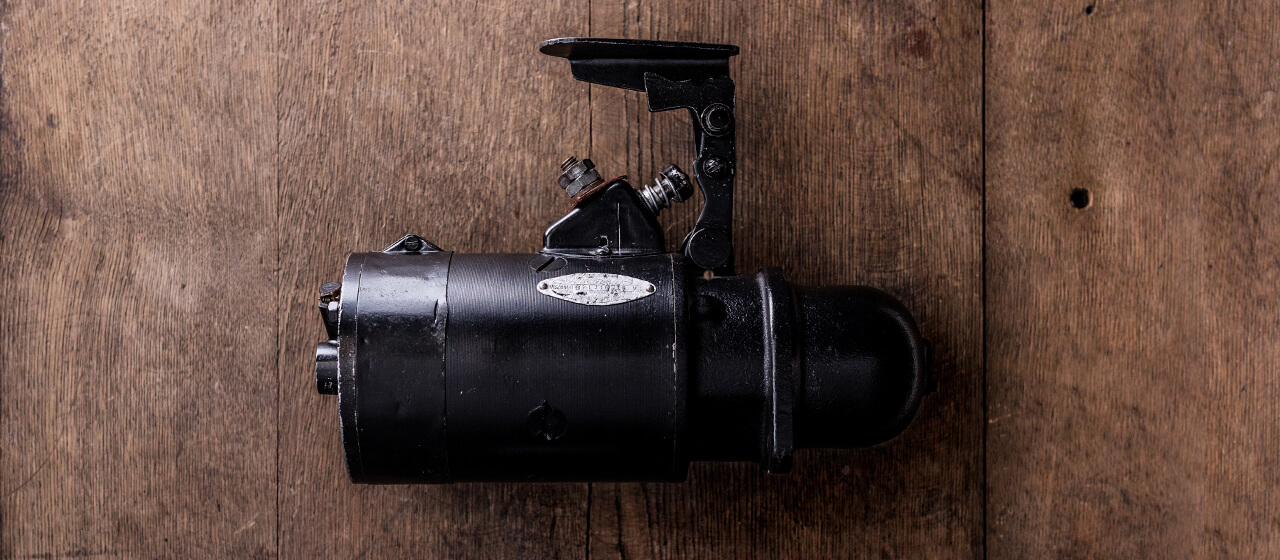 DENSO was a small company born in Japan and we have grown to become a global Fortune 500 company. Here is DENSO's history from founding to the present.
Revenue by region
Japan ( Including DENSO CORPORATION )

Companies :65
Employees:79,267
Revenue:3,177.0 Billion Yen

North America

Companies :23
Employees:24,516
Revenue:1,026.2 Billion Yen

Europe

Companies :32
Employees:15,324
Revenue:519.7 Billion Yen
Asia

Companies :74
Employees:46,476
Revenue:1,303.8 Billion Yen

Others

Companies :7
Employees:2,808
Revenue:40.4 Billion Yen
Business Fields
Automotive

Powertrain Control Systems


Development and manufacture of products for hybrid and electric vehicles, gasoline and diesel engine management systems and components, powertrain control systems, starters and power-generation systems such as alternators.

Electronic Systems


Development and manufacture of semiconductor sensors, micro electronic devices such as ICs, and electronics products such as engine electronic control units (ECUs).

Thermal Systems


Development and manufacture of car and bus air conditioning systems, cooling systems and components such as radiators and cooling fans.

Information & Safety Systems


Development and manufacture of ITS (Intelligent Transport System) products such as car navigation and ETC (Electronic Toll Collection) systems; telematics products; driving control and safety products (airbags sensors and ECUs); body electronics and meters.

Small Motors


Development and manufacture of motors for windshield wiper systems, power windows, power seats, power sliding doors, power steering, engine control systems and other automotive systems.
Consumer Products

Home Appliances


Development and manufacture of products such as CO2 refrigerant heat-pump water heaters, central air conditioners and Home Energy Management Systems (HEMS).
Industrial Products

Industrial Products


Development and manufacture of factory automation products (industrial robots, programmable logic controllers,) automatic identification products (bar-code readers, QR code readers and IC card-related products.)
(Developed and manufactured by DENSO WAVE INCORPORATED)
DENSO's New Business Fields


Energy Management


We are helping to realize a low-carbon society through micro-grid products and technologies including Home Energy Management Systems (HEMS), storage batteries, V2H (vehicle-to-home) power supply systems, and other products that create, store, and conserve energy in the age of connected cars and homes.

Agriculture Technology


Utilizing greenhouse environment control systems and energy conservation technologies, we contribute to more efficient and stable vegetable cultivation and improved agricultural competitiveness.

Agriculture Technology(Cold Chain)


Through energy-saving cooling and freezing technology, as well as technology to preserve freshness, we are contributing to safety and assurance in food transport and supply from production to consumption.

Security


Our sensing technologies are contributing to safer and more secure living.

Community Network Solution Business


We support information distribution within communities to help enhance security, safety and convenience in daily lives.

Healthcare


Our biosensor system and surgical-support robot help in disease prevention, early detection and recovery, improving the quality of life.

Biotechnology (Micro Algae)


We aim to contribute to environmental quality by utilizing an efficient algae cultivation process for CO2 absorption and by producing biofuel as an alternative to fossil fuels.

Electric Power Assist


Electric power assist technology derived from our automotive motor/control systems contributes to a safer, more secure and eco-friendly society.