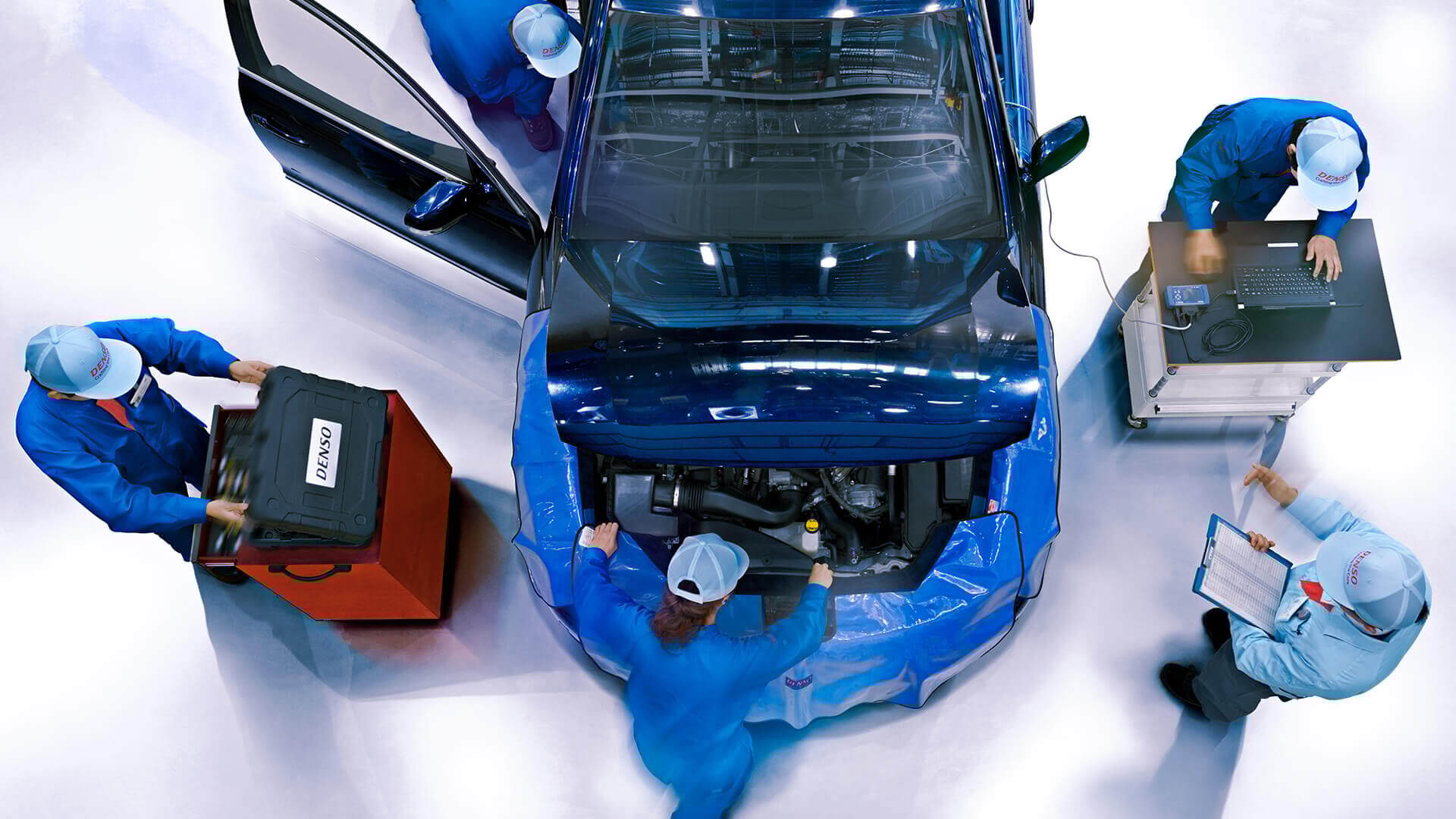 We continuously support products and services
Since its founding, the DENSO Group has been committed to its policy of "Having responsibility for products that we released to the market and prevent troubles to our customers." We not only pursue good quality, but also provide the best and suitable services to our customers. The DENSO Group operates service centers all over the world based on three policies below.
Offering products with Services that satisfy customers and can be used safely and as promised

Ensuring that products can be repaired precisely and promptly at a reasonable cost in case of failure

Reflecting customer's voice on product development and improvement, and minimizing troubles to customers
Global Expansion of Service Activity
For DENSO services, we have established regional bases in Japan, Europe, North America, Asia/Oceania and China. Also, a total of about 5,000 service stations are operated by 28 sales companies worldwide.
To improve customer satisfaction with our products, we closely work with car manufacturers, car manufacturer's distributors, and dealers in respective regions and countries and offer diagnosis and repair services. We also monitor and evaluate the quality of products in the market and provide feedback about customers ' needs to relevant departments to assist product development and improvement.