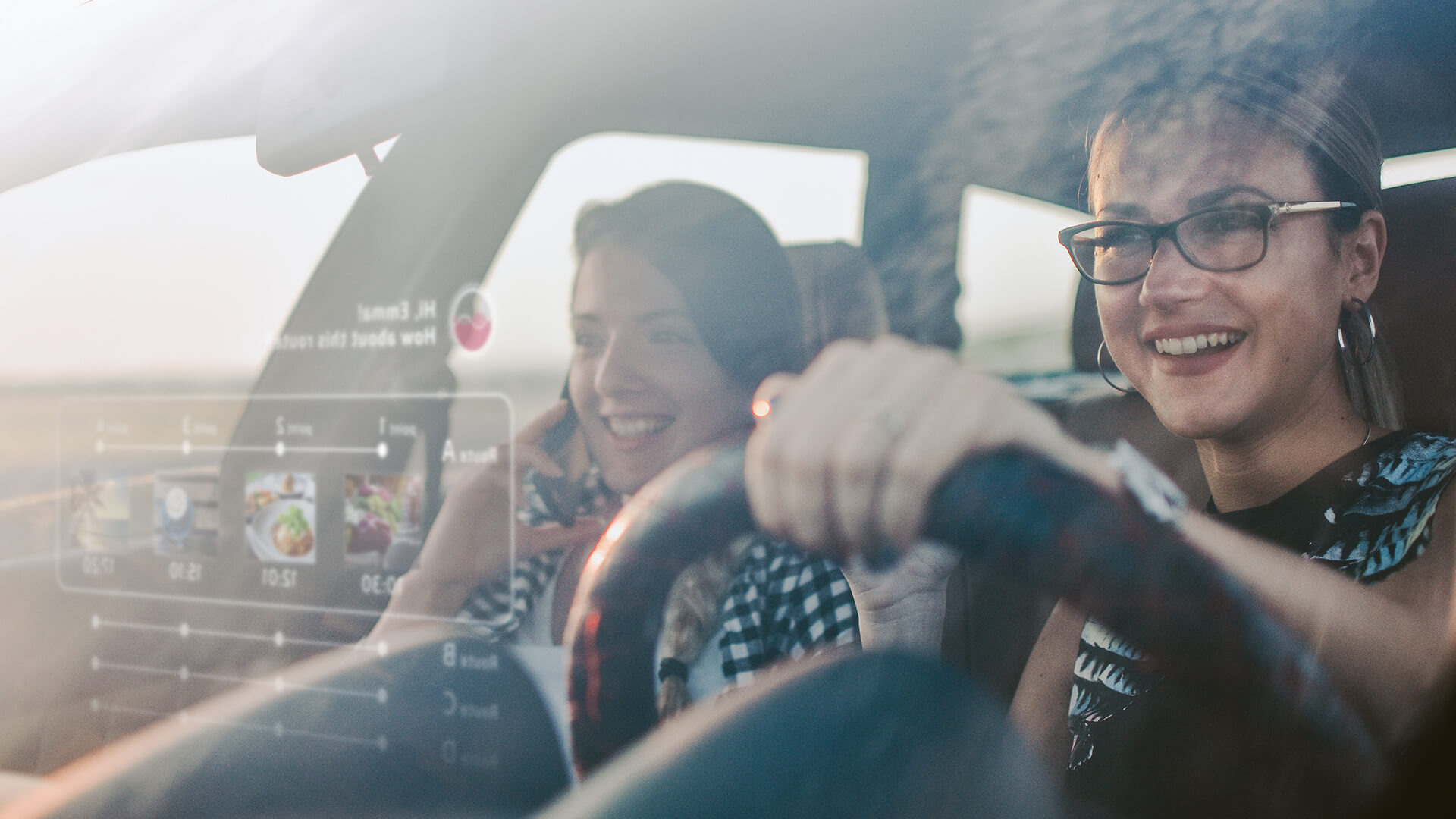 Amplifying the joy of driving
Even as automated driving becomes normal, we cannot give up the joy of driving.
In fact, we want to make driving even more enjoyable.
The pleasure of making a powerful machine do exactly what you want it to do,
the excitement of discovering somewhere new through conversations with your on-board assistant,
the sharpened focus as you find yourself absorbed in the moment:
these are the experiences we want to deliver to people.
DENSO's goal is to amplify the joy of driving through technology that stimulates the senses.
01
Improving the driving experience
We are further enhancing basic performance such as driving, making turns, and stopping. We are also pursuing technologies that respond well to the driver's intentions.
02
Promoting communication between passengers and mobility
We are developing an interface that helps mobility understand passenger needs and preferences, thereby enhancing the user experience in the vehicle.