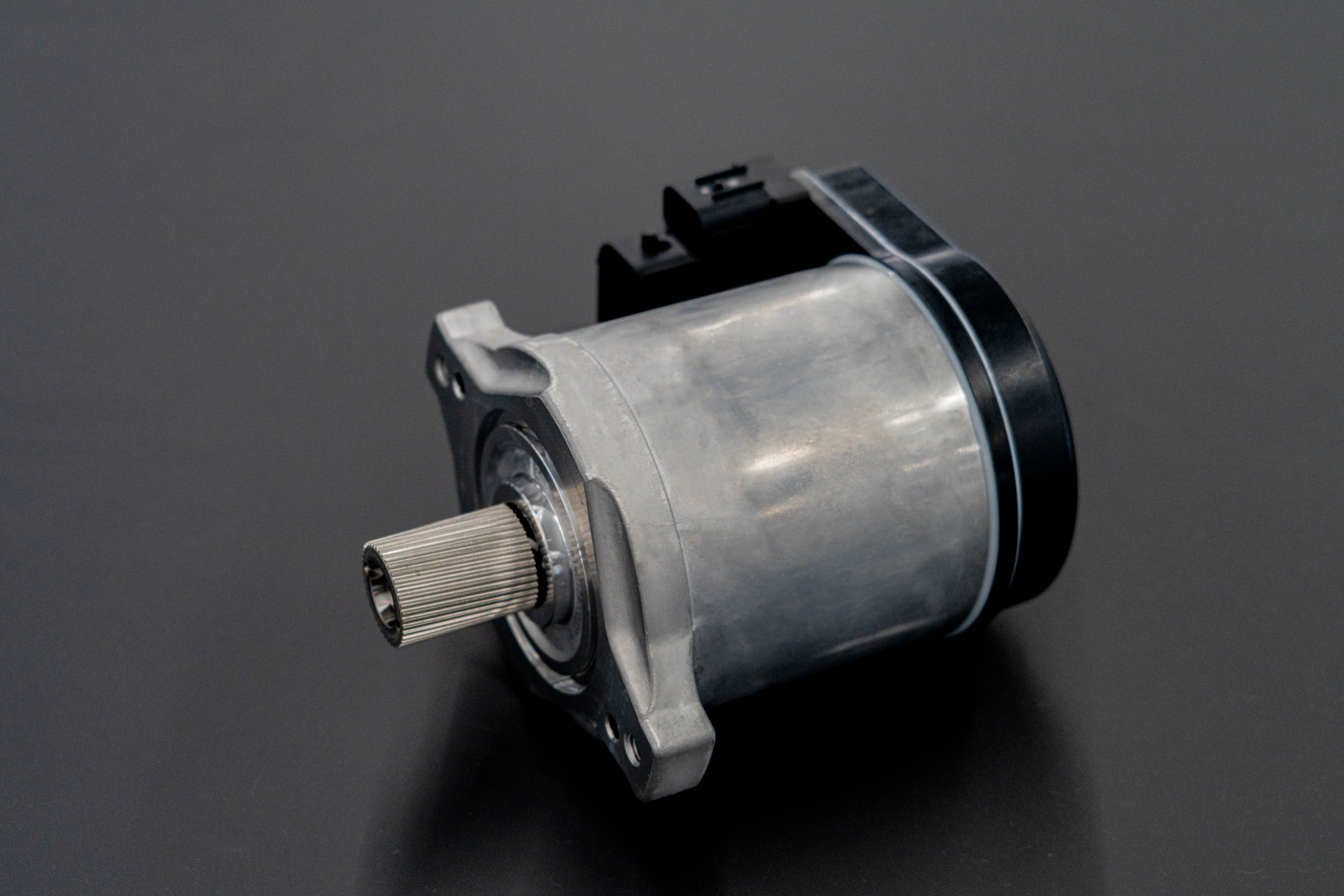 DENSO Develops New Electric Power Steering Motor Control Unit for Improved Vehicle Handling, Safety
DENSO Corporation today announced it has developed a new Electric Power Steering Motor Control Unit (EPS-MCU), delivering improved handling and safety to vehicles. It is featured in TOYOTA NEW HARRIER, which was released in June 2020, and will be featured in cars of various automakers.

In 2015, DENSO developed the world's first EPS-MCU with two drive circuits and motor windings called "DDA1 (DENSO Dual Assist 1st Generation)." DENSO designed this product with the aim of creating a safe and secure automobile society while also preparing for the automated driving era. By supporting the power steering unit with two systems, one acts as a backup in case a problem occurs, which increases reliability and safety, and ensures consistent and smooth steering operations.

The newly developed EPS-MUC, called "DDA2 (DENSO Dual Assist 2nd Generation)," maintains two drive circuits and motor windings while integrating multiple components and simplifying the structure, resulting in a 10% reduction in size as well as cost saving compared to DDA1. In addition, DENSO has reduced development lead time by reviewing and reforming how the control program is adapted to suit the needs of various vehicles, ensuring it meets customer requirements. Specifically, the company writes the software so that it automatically integrates into the vehicle after the unit is installed at the vehicle factory.

DENSO continues pursuit to deliver a safe and secure automotive society for all people around the world.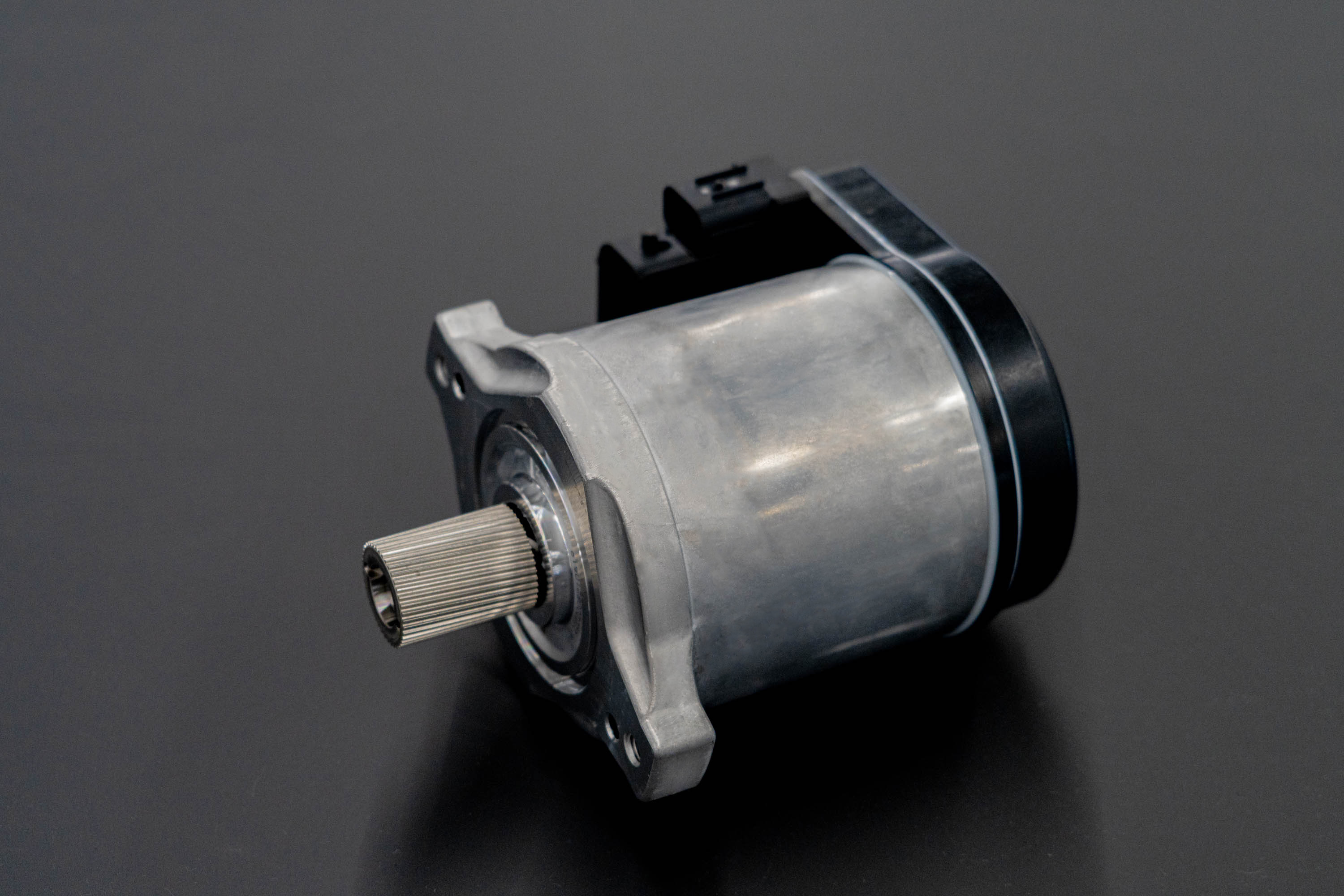 EPS-MUC DDA2
Engineers of EPS-MCU DD2

Yuta Kadoike, Chassis Control Components Eng. Div.
Responsible for hardware development and design
The challenge for this project was trying to achieve three development themes: making the product with small size and low cost, designing it for simple and repeatable production, and maintaining its qualities unit-to-unit, which could be a trade-off. To achieve this, I worked with the manufacturing team from the development stage to create the core product structure. I think this product is crystallization of the design and manufacturing technology cultivated from DDA1. I will continue contributing to automotive society by expanding our lineup and pursuing further technological advances to spread safe and secure products to all types of vehicles.
Fumiki Mizoshita, Electronics Eng. Div. 3
Responsible for software development and design
Writing software on products at the vehicle plant was an effort to drastically change our workflow and structure. This eliminates the need to generate software required for each model, simplifying the process up to mass production, reducing development costs, and shortening vehicle development time. After weekly discussions with customers and development partners, we succeeded in mass production. I will continue challenging to create products that people say "Only DENSO could achieve it." so that we can survive in this changing world.
Yuto Mori, Motor Manufacturing Div.
Responsible for launching new production lines
In order to reduce the size and cost of products, integrating multiple parts requires advanced technologies in the mass production process. By introducing prototypes in advance, we established processing conditions as early as possible and held discussions with experts in design and processing technology. Cooperating with each other, I feel that we have created products that are easier to manufacture with an improved production line. I will work to build an advanced production line utilizing IoT in order to reduce time required for production preparation and establish a high-quality and stable supply system.
Mari Murata, Electric Component Mfg. Div.
Responsible for launching new production lines
We took on the challenge of replacing O-rings with adhesives for sealing parts that ensure airtightness in order to reduce costs. In tests using mass production equipment, multiple departments repeatedly collaborated to modify and improve the equipment, resulting in a short start-up period. I was involved in this project right after I joined DENSO, but I feel that I was able to succeed because of the positive attitude of my colleagues. I would like to take advantage of this experience to become a leader in launching the next generation product line in the future.

Nobuyuki Koyanagi, Electric Manufacturing Div.
Responsible for launching new production lines
I worked passionately to increase EPS production, diversify EPS products and meet stringent processing cost targets. As part of this technology development, I built the fastest soldering equipment incorporating thermohydrodynamic simulation and high-speed transfer technology. Also, I automated quality assurance checks and jig setups prior to the start of production, greatly improving overall facility efficiency. With a strong belief that we must do our best, we overcame challenges as a team from many divisions to achieve our goals. I will continue to strive to build the world's best ECU manufacturing process by constantly seeking ways to innovate and without giving up.
Engineers of EPS-MCU DD2
(From left) Nobuyuki Koyanagi, Fumiki Mizoshita, Mari Murata, Yuta Kadoike, Yuto Mori