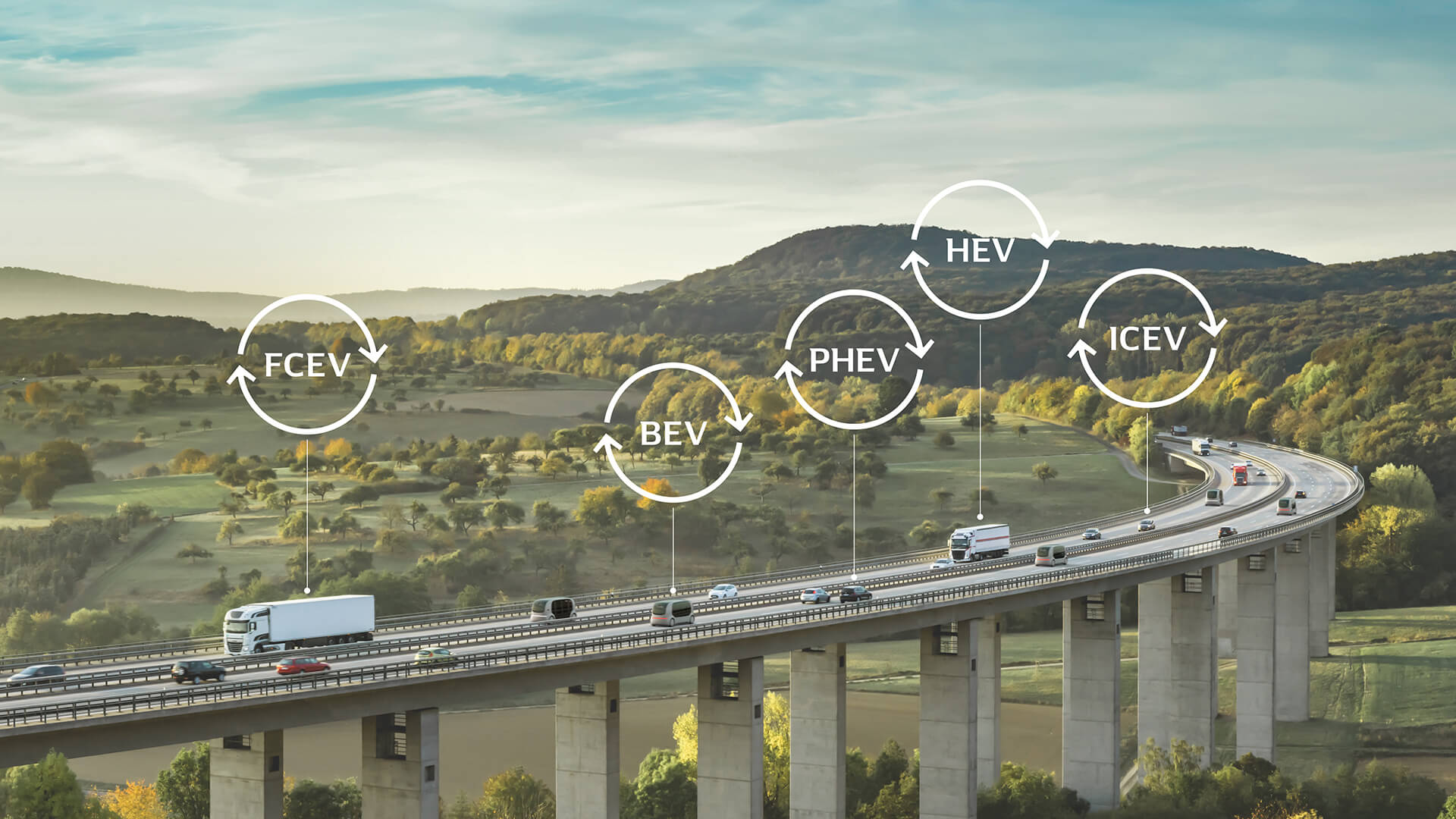 Reducing the environmental burden of all forms of mobility
At DENSO, we believe that we can achieve truly environmentally friendly travel when we reduce the energy consumption of all forms of mobility,
whether powered by fossil fuels, electricity, or hydrogen,
Using purifying technology that leaves the emitted air cleaner than when it enters the vehicle, frameworks for minimizing waste gene
ration during production, and materials that will not harm the environment even after disposal,
we strive to minimize the environmental impact of each vehicle and device throughout its lifespan.
01
Improving energy efficiency
In addition to improving the efficiency of auto parts, we are also working to minimize energy consumption from a vehicle perspective.
02
Cleaning up hazardous substances
We are developing an exhaust gas purification system that allows the exhaust air to be cleaner than the injected air.
03
Reducing the environmental impact of production and disposal processes
Through Factory IoT technology, we are working to reduce the environmental impact of manufacturing. We are also working to eliminate wasteful production and CO2 by choosing environmentally friendly materials.