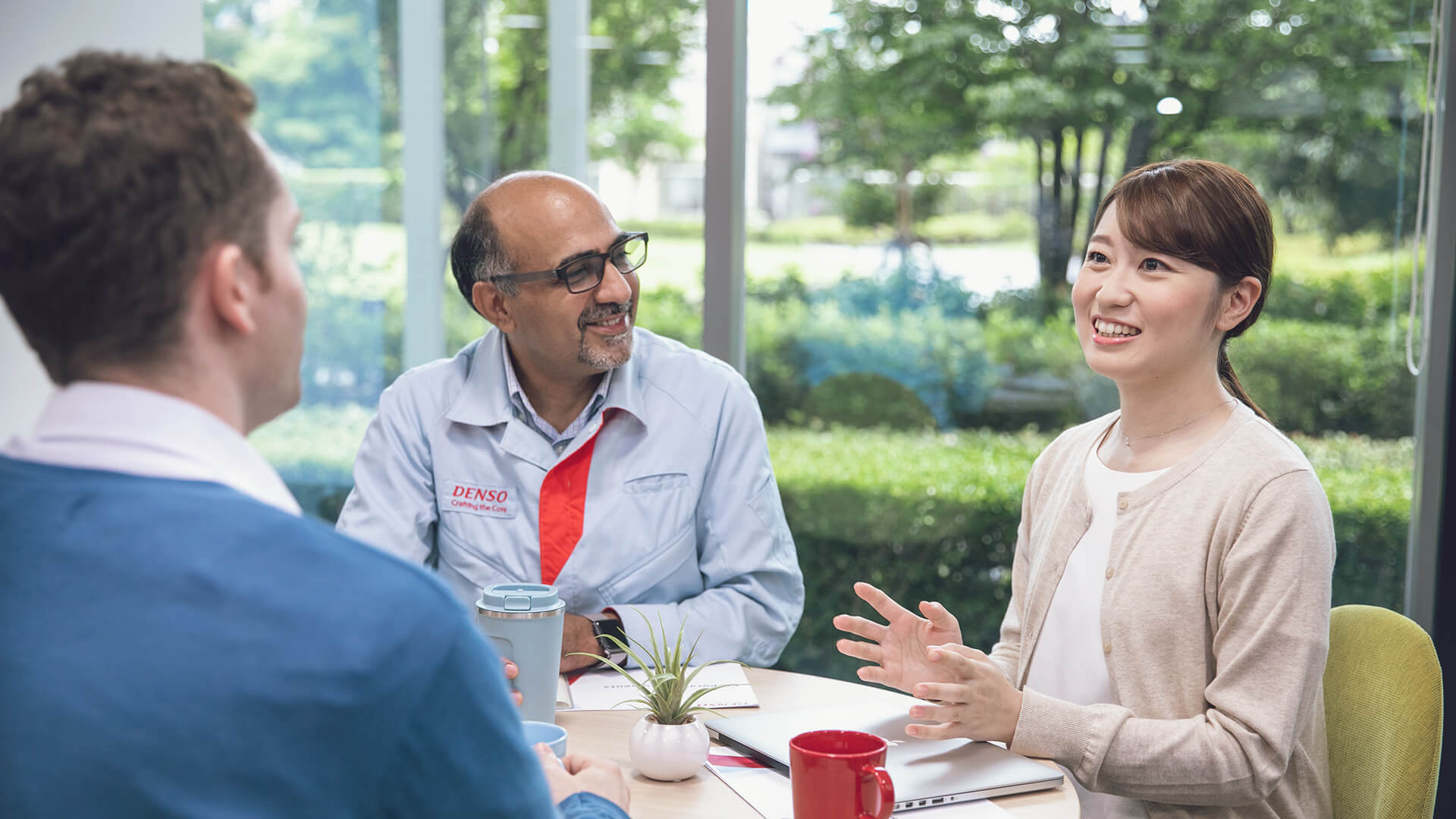 Basic Stance
In the DENSO Group Sustainability Policy and the Code of Conduct for DENSO Group Associates, DENSO clearly prohibits discrimination and harassment based on race, gender, age, nationality, religion, disability, injury or illness, sexual orientation, in addition to child labor, forced labor, any other form of labor in violation of human rights, as well as actions pertaining to such labor. The United Nations Universal Declaration of Human Rights, the United Nations Guiding Principles on Business and Human Rights, and other international standards were consulted in the development of these policies, and DENSO has been requesting that all of its partners abide by them under the Supplier Sustainability Guidelines.
DENSO has also established a global policy concerning equal opportunity in employment, prohibiting all discrimination of applicants or employees in terms of job offers, employment, or working conditions.
Specific Initiatives
Employee education and enlightenment
DENSO promotes the implementation of actions based on respect for human rights with activities such as the training and development of employees at all Group companies.
DENSO Corporation's education programs by grade (for new employees, mid-career employees, temporary employees shifted to full time, and newly appointed management) incorporate human rights educational content. The Company also focuses on prevention of harassment through enlightenment activities targeting all employees. DENSO actively participates in external training courses with domestic Group companies. The Company is working to prevent incidents by creating an internal whistle-blowing system (including domestic Group companies).
Moreover, Overseas Group companies are also involved in a variety of initiatives. In North America, in particular, DENSO Group companies have adopted internal policies prohibiting harassment, and they provide education on mutual respect and preventing sexual harassment as part of broader efforts to strengthen compliance and risk management from management levels to new employees.
Individuals participating in a seminar on human rights* [DENSO CORPORATION]
Respect for Human Rights throughout the Supply Chain
Future Initiatives
We will continue to pursue enlightenment activities to gain the trust of stakeholders, based on the recognition that respect for human rights is a crucial element for corporations where employees from diverse backgrounds can play an active role.